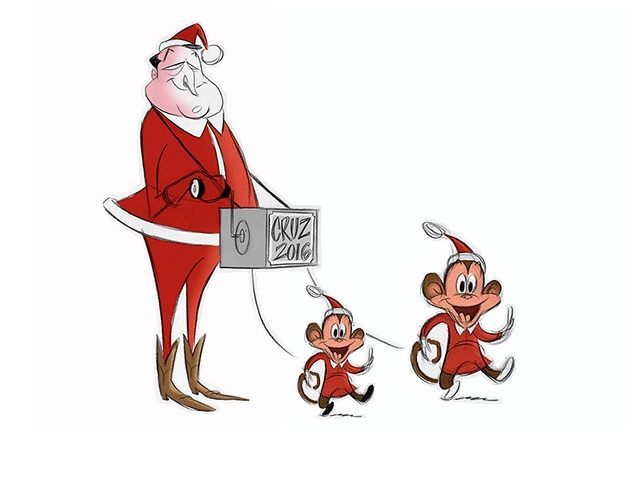 And, no surprise, she is into Darwin.
MSM cartoonist Ann Telnaes has been taking some heat for honestly expressing the widespread elite view that the kids of anyone who opposes the progressive agenda (in this case Canadian-born US politician Ted Cruz) must be like monkeys.
The usual disgusting round of "apologies" (snicker, snicker) have followed from the Washington Post, whose Top People may well think that the kids ought to have been portrayed as vermin instead. See what happened re lots of other pol's kids.
Having gotten used to Darwinworld over the years, I had a sneaking suspicion—and sure enough, Telnaes is fond of portraying people as monkeys,  in defense of "evolution."
She currently hopes to persuade the public that still rads the Washington Post that her schtick is really all about old-fashioned organ-grinders.
She might wish to consider pulling those other cartoons from her licencing site then.  Naw, don't bother, Ann. The New York Times will soon report that it is all fake but accurate. That's good enough, right?
Maybe a film will be made about her terrible ordeal.
See also: Creationalism
Follow UD News at Twitter!