From commenter J-Mac at "Royal Society accused of breach of public trust re evolution conference": For failing to make public comments on the recent meeting on rethinking evolution available:
—
The way I see it it's a public humiliation and a great waste of taxpayers funds, nothing else.

RS has claimed that there are new trends in evolution or as many of them put it; the trends were supposed to lead to the "Third Way" of explaining the complexity of life on earth other than creation or neo-darwinism. (I'm not even going to mention what would happen if RS meet had at least one piece of their agenda of the origins of life, because I would have any more terms to describe this beyond what I did at the outset of this comment.)

So…where are we?

Considering the fact that many attendees who are opposed to the new trends in evolution and the third way are not reporting on the meet, it must have been a big failure for both sides a and not just RS.

Larry Moran–usually very vocal about any opposition to his way of evolution, which apparently is not Darwinian, as he himself claims, has been pretty quiet abbot his experience at the meet…

Let's face the facts. Atheism driven evolution either by Darwinian natural selection, neo-darwinian, beyond darwinian and now the "third way" guys, have not been able to identify one or more mechanism that led to the complexity of life on earth. Identifying them and agreeing of them is a different story.

How abot providing experimental evidence for their claims? The meet never got that far…

The summary.
Most attendees liked some features of the meet, but non of them have come up with any solid scientific evidence worth publishing. And this is the greatest failure of the meet. Nobody wants to publish or be quoted anywhere with the exception of someone call either Jablonka or Grishka, who wanted to be on record that no matter what the outcome of the meet is, they (the Darwinian gods) will not include God in any of their final conclusions…

Maybe these guys should start doing some real work, like scientific experiments?

The problem is that Royal Society didn't invite the right speakers with the experimental, scientific evidence that proves beyond reasonable doubt what is driving evolution.

The list of scientists who make their claims on the mechanism of evolution by their own experimental evidence includes: Jerry Coyne, Richard Dawkins, PZ. Myers, Joseph Felsenstein, Nick Mitzke, Ryan Gregory, Larry Moran, Jeffrey Shallit who figured out the evolution by his computer skills and the list goes on…
—
Yes, we can guess why those guys weren't asked. Neither was Madam Baloni, incidentally, and that lady is now greatly offended. 😉
Suzan Mazur interviewed many researchers in the book Public Evolution Summit (linked above) and in Paradigm Shifters who were not asked for their input but probably should have been.
In sports, isn't what the Royal Society did called "throwing the game"? But why? For whom? For what?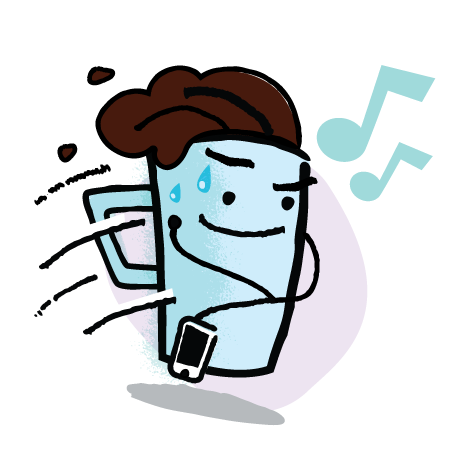 Readers, things are changing anyway. It is getting to the point where any time I get a media release that begins with a hymn of praise to Darwin, I know I am dealing with a third-rate writer who has downloaded some wiki-quotes program and makes a living representing tenure bores and their aspiring fans.
Sci admin boffs, toffs: Stop worrying about the "enemies of science." Them is you.
Meanwhile, readers, read Mazur's books (mainly interviews with working scientists) if you want to know who we should be listening to. It's way cheaper than airfare, Brit hotels, and sinus cold remedies.
See also: Royal Society accused of breach of public trust re evolution conference: For failing to make public comments on the recent meeting on rethinking evolution available.
and
Royal Society reneges on promise to post public comments on the Evolution Summit
Follow UD News at Twitter!