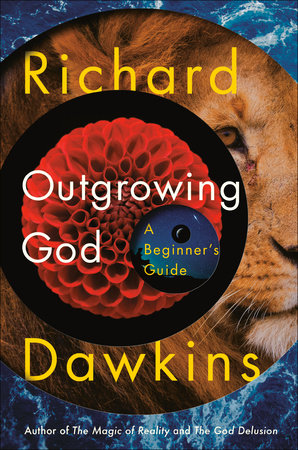 The reviewer summarizes Dawkins' eight arguments directed at teens in Outgrowing God: A Beginner's Guide. Here's the one on morality:
6. We can have morality without God (well, actually, we can't, but never mind). Dawkins laments people thinking that by outgrowing God we might lose our basis for morality (113). But as we read on, we find he himself believes just that. He blithely concludes, "[M]oral values are 'in the air' and they change from century to century, even from decade to decade" (159). He then illustrates the challenges of objective morality via an imagined debate about abortion between Abby (an absolutist) and Connie (a consequentialist), including this exchange:

Abby: I agree that an early embryo can't feel pain or fear or sorry at being aborted. But there's a slippery slope all the way to the moment of birth and beyond. If you allow abortion, isn't there a risk of sliding down the slippery slope all the way past the moment of birth? Mightn't we end up murdering one-year-old babies just because they are a nuisance? Then two-year-olds. And so on?

Connie: Yes. I must say that sounds at first like a fair point. But the moment of birth is a pretty good barrier—a pretty good "safety railing"—one that we are accustomed to respecting. Although it hasn't always been so. In ancient Greece they would wait till a baby was born, take a look at it and then decide if they wanted to keep it. If not, they'd leave it out on a cold hillside to die. I'm so glad we don't do that now. (166–67)

Dawkins himself aligns with Connie. His argument against infanticide? "I'm so glad we don't do that now." But if morality is based on an ever-changing "something in the air" (174), what more is there to say?

To Dawkins's credit, he comes dangerously close to acknowledging that religious belief is correlated with better moral outcomes—though he would like to think humans are better than that (117). He finds it rather patronizing to say, "Of course you and I are too intelligent to believe in God, but we think it would be a good idea if other people did!" (122).

And yet, as Christian Smith observes in Atheist Overreach: What Atheism Cannot Deliver, this is precisely what a rational atheist who wants a functional society ought to say.

Rebecca McLaughlin, "Richard Dawkins's Latest Case for Outgrowing God" at The Gospel Coalition
The progressive morality congenial to atheism certainly doesn't stop at birth. With euthanasia, we are all the fetus now. And governments can decide to make global population reduction for the sake of the environment a goal.
Incidentally, a reader writes to tell us that the Italian translation of the title means not "Outgrowing God" but becoming "become greater [sic] than God." The reader doubts that this rendition can be an error and thinks the publisher must have authorized the newer version for sales reasons. Italian speakers may wish to weigh in on that possibility.
See also: David Bentley Hart offers an honest assessment of Richard Dawkins's new book. Hart thinks Dawkins has finally found his authorial voice but you had better read the rest.
Follow UD News at Twitter!