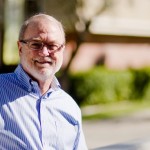 In connection with five myths about science:
Most Christians would accept treatment recommendations for cancer if 95% of oncologists embraced that treatment as the best. But 95% of biologists, paleontologists and scientists in related areas accept the general theory of evolution, but most Christians do not. Are Christian views regarding evolution rational and, if so, why? There are at least four criteria for when it is rational to go against the overwhelming percentage of experts in an area of science, e.g. those who accept evolution:
(1) Make sure there is not an alternative interpretation of the Bible that is interpretively reasonable and that resolves the tension.
(2) The presence of a band of highly trained, academically qualified scholars with a good track record for publishing in top journals or with highly regarded book publishers, and who are unified in rejecting the view held by even a vast majority of the relevant experts.
(3) There are good historical, sociological, or theological explanations for why the expert majority holds to the problematic view (for example, evolution) instead of their adherence to the problematic view being largely a rational commitment based on a lot of good arguments and strong evidence.
(4) Given that Christianity is a highly rational worldview with much evidential and argumentative support, any view that cuts against central components of a Christian worldview should be rejected precisely due to that fact.

J. P. Moreland, "Five Myths About Science" at Crossway
Thoughts?
J. P. Moreland is the author of Scientism and Secularism: Learning to Respond to a Dangerous Ideologyand, more recently, Finding Quiet.
See also: Theologian, battling depression, reaffirms the existence of the soul J. P. Moreland reasons his way to the evidence and captures his discoveries in a book.