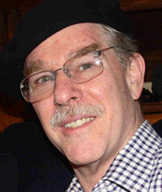 Biochemist James Shapiro told Suzan Mazur in The Paradigm Shifters: Overthrowing "the Hegemony of the Culture of Darwin,"
Genome change is not the result of accidents. If you have accidents and they're not fixed, the cells die. It's in the course of fixing damage or responding to damage or responding to other inputs—in the case I studied, it was starvation—that cells turn on the systems they have for restructuring their genomes. So what we have is something different from accidents and mistakes as a source of genetic change. We have what I call "natural genetic engineering." Cells are acting on their own genomes in a large variety of well-defined non-random ways to bring about change. p. 15
This is consistent with what Barbara McClintock first discovered in the 30s when she was studyng chromosome repair an then later in the 40s when her experiments uncovered transposable elements. All of these natural genetic engineering systemsare regulated or sensitive to biological inputs. That sensitivity is what we'velearned about cell regulation in general. As I say, cells don't act blindly, and they don't act blindly when they change their genomes.
Of course, these creatures are not thinking; something is thinking for them, including the provision of self-fix-it kits.
The attraction of Shapiro's proposal of natural genetic engineering is that it confronts what Darwin's followers merely talk around: the vast amount of intelligence inbuilt into nature that cannot be accounted for by natural selection acting on random mutation (unless one holds that position as an article of blind faith).
But how is it inbuilt? Shapiro is certain to find much more evidence for his observations than anyone can handle, but unless the source of information can be accounted for, they will remain at the level of observations.
A theory of life must rest on a theory of information. It will be interesting to ee if any of that emerges at the rethinking evolution meet this fall. Things may simply get too political for that.
See also: H. Allen Orr on DNA as information The actual problem is that biology, as a Darwinian like Orr understands it, does not really account for information.
Life continues to ignore what evolution experts say
and
Natural genetic engineering? Natural popcorn? Or something more important?
Follow UD News at Twitter!