This is Karsten Pultz's response to Michael Behe's thoughts on the engineering of life forms in a recent video. Pultz is the author of Exit Evolution.
---
I just loved it when Professor Michael Behe stood there in the garage with a camshaft in his hands explaining about the irreducible complexity of machinery. These new short videos from Discovery Institute featuring Behe are just awesome, and being a car guy myself (or petrol head as Jeremy Clarkson would say) this last one where he visits a garage ticked all the right boxes for me.
I'm sure if Behe had asked any of the mechanics there at the garage, what they thought about the neoDarwinian hypothesis that complex machinery can be produced by random processes, they would have answered that such an idea is extremely silly, if not right out ludicrous.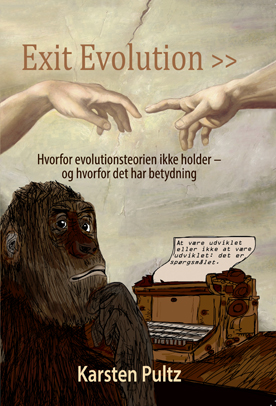 I have a couple of friends who are trained mechanics and one who is a mechanical engineer. I have shown the flagellum motor to all of them. Despite the fact that they are not at all religious, not one has suggested that random processes in the absence of intelligence would be a good explanation for the appearance of such an advanced machine. The mechanical engineer, who designs tools for the huge diesel engines in container ships, replied to my question about what could have produced the FM that "of course it's engineered, are you crazy?"
Back when I still firmly believed in the neoDarwinian narrative (like 85 % of all Danes), my wife and I participated in hobby vintage car racing. I had modified a 1965 Volvo P1800 for racing and my wife acquired the licence to drive it. Thus, having built and modified numerous racing engines, it took me about 5 seconds to realize that life is designed when I for the first time saw a drawing of the FM. And it took only an additional 2 seconds to also realize that there is a God, and that this God is an engineer who enjoys building the kind of stuff I like—now that's a God I can relate to.
Reading Behe's and Meyer's books completely changed the course of my life. I have now dedicated all my time to writing and speaking about ID because nothing really seems more important to me than informing the public about the evidence for design in nature.
In my writings I frequently use analogies to cars and other mechanical devices with which I have practical experience. Right now I'm finishing my third book in which I make the comparison between the synchronization system on the legs of a grasshopper (featured in Darwin Devolves) and the synchronization system on a Weber double carburetor.
When I discuss these things with fellow Danes, I constantly experience the power of persuasion that lies in using comparisons between molecular machines and mechanical devices people are familiar with, like Behe's mousetrap.
I doubt you will hear anyone with hands-on understanding of engines claim that, in their eyes, blind unguided processes are most likely to have produced complex biological machinery.
A big thank you to Behe and Discovery Institute for these new videos!