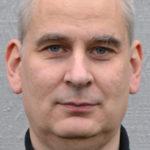 Our Danish correspondent Karsten Pultz (right) sends us his reflections on a recent, curious effort to save Darwinian evolution: We are told that cell parts cannot be compared with machine parts:
Biological functions and gradualism
In the debate over irreducible complexity (IC) the neo-Darwinists are clinging to straws of protein evolution, and the presence of homologues proteins in different molecular machines to try to reject the fact of IC, thus saving their theory.
We hear the claim that molecular machinery is not machinery at all, it's different—something to do with protein-evolution they say. If proteins really can evolve, it sure would differentiate them from manmade machine parts which, as we know, can't evolve. But, as I will argue here, whether proteins can evolve or not will not in the least influence the argument for IC.
Seen from an engineering perspective, you would not regard the materials of machinery as the determining factor as to whether an object is a machine. An engineer will only look at function— if an ensemble of parts working together performs a specific function then it's a machine. How the parts came to be, what materials were used, and how they were assembled doesn't matter. The core issue is entirely function.
In the fantasy realm of evolution, a type III secretion system can, via random mutation and natural selection, turn into a flagellum-motor (or vice versa). Presenting the hypothetical scenario to a mechanical engineer, that one machine with one function could slowly and gradually turn into another machine with a different function, would probably result in a good laugh, or maybe the concern that you get an appointment with a shrink. Such a scenario, seen from an engineering perspective, is ludicrous.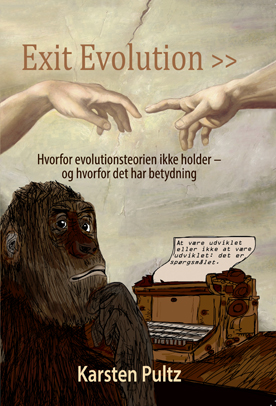 The dominant problem with slow gradual evolution is that function cannot evolve gradually. It doesn't matter whether you can take a machine apart and assemble a different apparatus using some of the same components. You still cannot move from one function to a new one through a step by step gradual process, even if it were possible to slowly morph the parts, as with a three-dimensional drawing on a computer. From one appearance to the next, the function of the first machine would, at some point in the transition process, cease completely.
The function of the new machine would not step in until the transition is almost completed. Evolution by natural selection is therefore in no way possible because there will be a gap between two functions where no benefits exist for natural selection to act upon. On the contrary, in the functionless gap where the machinery is neither this nor that, the organism, which relies on the function, would be less likely to survive. One function must be given up before benefit of the new function can be drawn upon.
This is the reality of how human engineering works. Although I am not a biologist, I will insist that biological systems must follow the same rules. From one function to a new function there will always be a gap—a gap that cannot be filled. It's much like a quantum leap, where an electron disappears from one place and reappears at another place without actually having covered the space between the two spots.
This fact of the world of functions makes it irrelevant, in the debate over IC, if proteins can evolve, if homologues proteins are found in different molecular machines, or if the type III secretory system has similar features of that of the flagellum motor.
Since both manmade machines and molecular machines occupy the same universe, they are ruled by the same laws of nature. No matter how much imagination the neo-Darwinists mobilize, they will never bridge the functionless gap between two different machines.
As I see it, the problem of the quantum leap between functions can be applied to all aspects of Darwin's theory, at micro as well as macro level. Darwin himself should have realized this when he spoke of the "complex organ, which could not possibly have been formed by numerous, successive, slight modifications."
The power of natural selection will, without exception, weed out machines that have stopped functioning before any new function could arise. Add to that the problem that machines with different functions are based on different blueprints, and always are part of larger ensembles of functional systems (IC on a larger scale), and you have a theory that's ready for the bin.
Michael Behe's concept of irreducible complexity springs from sound reasoning, and since we must insist that reason ought to beat imagination, we have to keep blowing the whistle on a scientific theory which obviously is, and always has been, out of touch with reality.
---
Also by Karsten Pultz:
On the Scandinavians who are threatened by ID
and
ID is now thriving in Europe
Pultz is the author of Exit Evolution.