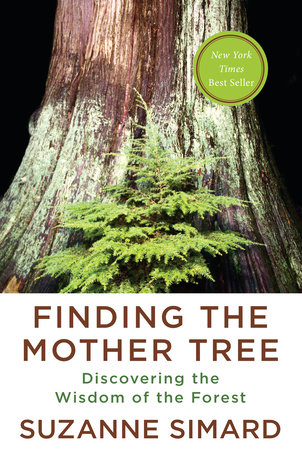 Recent discoveries that plants can do many things that we used to think only animals could do raise some interesting questions. An interviewer at Scientific American asked forestry prof Suzanne Simard, author of a recent book, Finding the Mother Tree,
---
Your use of the word "intelligent" to describe trees is controversial. But it seems like you are making an even more radical assertion—that there is an "intelligence" in the ecosystem as a whole.
You used the word "controversial." That comes from me using a human term to describe a highly evolved system that works, that actually has structures that are very similar to our brain. They are not brains, yet they have all the characteristics of intelligence: the behaviors, the responses, the perceptions, the learning, the archiving of memory. And what is being sent through those networks are [chemicals] like glutamate, which is an amino acid that also serves as a neurotransmitter in our brain. I call the system "intelligent" because it is the most analogous word that I can find in the English language to describe what I am seeing.

RICHARD SCHIFFMAN, "'MOTHER TREES' ARE INTELLIGENT: THEY LEARN AND REMEMBER" AT SCIENTIFIC AMERICAN (MAY 4, 2021)
---
The idea of intelligence in nature is controversial because nature is now known to be so full of active information that many question the claim that it could all have evolved by chance, as many prominent biologists believe.

… information is immaterial; if we are not looking, we don't see it. But information, as such, doesn't imply individual consciousness, suffering, or individuality. All such claims must be argued from other evidence.

Denyse O'Leary, "Plants help each other. Are they self-aware? Can they suffer?" at Mind Matters News
Takehome: It's getting harder to avoid talking about the intelligence in nature and still make sense.
You may also wish to read: Can insects, bacteria, and plants have personalities, too? If personality amounts simply to observed individual differences in behavior, the answer is yes, though the issues are more complex for plants.