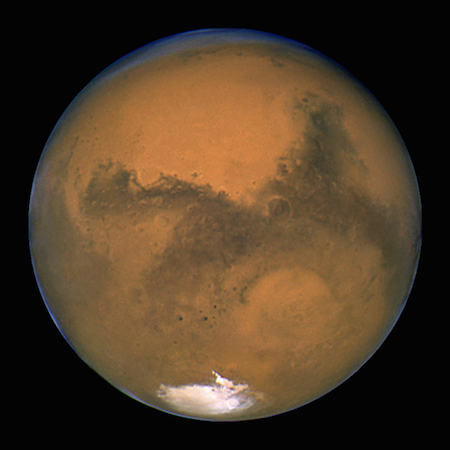 A science writer suggests that the search for life on Mars might include a search for evidence of processes associated with life, such as homochirality, "clustering" of molecular structures and masses, repeating molecular subunits, and differences between which isotope is preferred. A Martian life form might rely on a quite different metabolism from the ones found on Earth. All that said,
If life still exists, it's most likely retreated far enough underground to be invisible to the type of orbiting instruments and rovers we've used to date. But that doesn't mean it doesn't exist. Nor does the fact that so far we've not found any true signatures of ancient life provide much evidence that it didn't exist. Even on Earth, traces of ancient life are rare and scattered.

If we someday find such traces, one of the mantras of science is that extraordinary claims require extraordinary evidence. In the case of life on Mars, JPL's Allwood says that this means that "every single biological hypothesis you can come up with" is going to have to be ruled out before it is accepted. No ifs, buts, or maybes. Evidence of life on Mars will need absolute proof. Richard A. Lovett, "Is there life on Mars? Let's assess the evidence" at Cosmos Magazine
Was it Hugh Ross who said that if we find fossilized life on Mars, chances are, it'll have come from Earth? That's at least possible if life started very early when the planets were not as firm. But how frustrating for those looking for genuine non-Earth life…
Follow UD News at Twitter!
See also: Still another take on They're Out There In one suggested version, they might be Out There but we are not smart enough to recognize them.
They'll always be out there as long as people have imaginations
National Geographic announces: We Are Not Alone
Okay but now one question: If none of those 47 planets has life, does that count as evidence against the proposition that "We Are Not Alone"? Does anything count as evidence against the proposition?
and
Tales of an invented god