Biologist Stanely Salthe at Binghamton University is at the top of the Discovery Institute's Dissent from Darwin honor roll.
I am a critic of Darwinian evolutionary theory — which was my own erstwhile field of specialization in biology. My opposition is fundamentally to its sole reliance on competition as an explanatory principle (in a background of chance). Aside from being a bit thin in the face of complex systems, it has the disadvantage, in the mythological context of explaining where we come from, of reducing all evolution to the effects of competition. …
….
Being materially empty, it appears capable of explaining almost anything, and so we need to be cautious about its use. Is it a Borgesian cognitive poison?
The irony is this "cognitive poison" is being indoctrinated into young minds at his school:
Evolution for Everyone: How to Increase Acceptance of, Interest in, and Knowledge about Evolution
Evolution is famously controversial, despite being as well established as any scientific theory. Most people are familiar with the dismal statistics, showing how a large fraction of Americans at all educational levels do not accept the theory of evolution [1], how efforts to teach evolution often fail to have an impact [2], and how constant vigilance is required to keep evolution in the public school curriculum [3]. Even worse, most people who do accept the theory of evolution don't relate it to matters of importance in their own lives. There appear to be two walls of resistance, one denying the theory altogether and the other denying its relevance to human affairs.

This essay reports a success story, showing how both walls of resistance can be surmounted by a single college course, and even more, by a university-wide program. It is based on a campus-wide evolutionary studies program called EvoS (http://bingweb.binghamton.edu/~evos/), initiated at Binghamton University in 2002, which currently includes over 50 faculty members representing 15 departments. Enthusiasm at all levels, from freshmen students to senior administrators, makes EvoS a potential model for evolution education that can be duplicated; the basic ingredients are present at most other institutions, from small colleges to major universities.
…
Students who indicate exceptional interest are referred to books that are both authoritative and accessible, such as Daniel Dennett's Darwin's Dangerous Idea [10–15].
What theory of physics or chemistry requires an indoctrination program to maintain it's acceptance? Do theories of gravity and electricity require an indoctrination campaign like this to get students to accept it?
Thankfully, while students are indoctrinated at Binghamton, brilliant minds, like Salthe's remain open.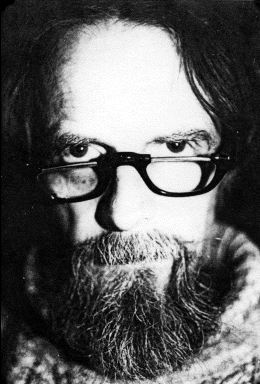 The following is a wonderful essay by Salthe. I don't get the feeling however, that this essay will be studied by most students who sign up for university indoctrination into Darwinian evolution. Salthe makes a devastating critique of the idea he once espoused and studied diligently:
Analysis and critique of the concept of Natural Selection (and of the Darwinian theory of evolution) in respect to its suitability as part of Modernism's origination myth, as well as of its ability to explain organic evolution.
(thanks to Teleologist for alerting me to the developments at Binghamton)