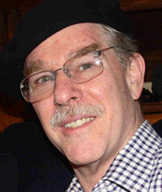 From non-Darwinian Shapiro's "How Life Changes Itself: The Read-Write (RW) Genome"
It is essential for scientists to keep in mind the astonishing reliability and complexity of living cells. Even the smallest cells contain millions of different molecules combined into an integrated set of densely packed and continuously changing macromolecular structures.
Depending upon the energy source and other circumstances, these indescribably complex entities can reproduce themselves with great reliability at times as short as 10-20 minutes. Each reproductive cell cycle involves literally hundreds of millions of biochemical and biomechanical events. We must recognize that cells possess a cybernetic capacity beyond our ability to imitate. Therefore, it should not surprise us when we discover extremely dense and interconnected control architectures at all levels. Simplifying assumptions about cell informatics can be more misleading than helpful in understanding the basic principles of biological function.
Two dangerous oversimplifications have been (i) to consider the genome as a mere physical carrier of hypothetical units called "genes" that determine particular cell or organismal traits, and (ii) to think of the genome as a digitally encoded Read-Only Turing tape that feeds instructions to the rest of the cell about individual characters [4].
See also these illustrations.