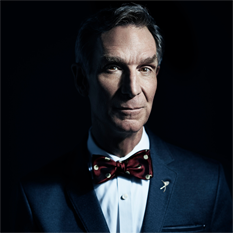 It's not clear why people who behave this way expect their causes to be taken seriously.
It's interesting where people end up. Does anyone remember the "Ham on Nye" series? It was at least a respectable examination of evidence.
UD News' take on Bill Nye is that he was a schoolroom celeb but didn't really age into a science guru for adults.
See also: Bill Nye's Knowledge Of Science Could Benefit From A Visit To Wikipedia (Barry Arrington) (And yes, even Wikipedia!)
These Vids Certainly Show A Different Side To Bill Nye…
and
Goes Around, Comes Around: 500 Women Scientists Are Eating Bill Nye…
Follow UD News at Twitter!