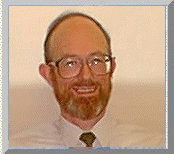 Physicist David Tyler who posts here notes over at Access Research Network that some professionals inb bioethics get angry when the public comes to hear about their discussions, for example around how and why killing infants after birth should be legal. Those who allow the public to know that their tax dollars are spent on this are "abusing academic freedom" in the view of some academics.
This question is relevant to our issues at Uncommon Descent. One characteristic of corruption in academic life is the desire to shut both intelligent lay people and the practitioners of other disciplines out of discussions that must concern them.
Bioethicists don't think we should know how many of them endorse killing babies after birth, just as a prominent evolutionary biologist thinks that math doesn't matter and a prominent cosmologist thinks there is no scientific method.
In other words, no matter what is going on, move right along folks, there's nothing to see here, and the standards by which you might assess our results don't apply in our elite little (usually) publicly funded group.
Nice work if they can get it. Tyler writes,
Academics adopting the secular materialist worldview will always find themselves demolishing traditional values. They have failed to develop any ethical principles based on secular materialist foundations and they end up as pragmatists, postmodernists or social constructivists. Their conclusions about infanticide are entirely predictable. What is controversial is not that they say such things, but that they are so hostile to philosophical theism appearing in the pages of their academic journals. This is the crunch issue for academic freedom that has yet to be recognised. (In re: After-birth abortion: why should the baby live?, Alberto Giubilini, Francesca Minerva, Journal of Medical Ethics, 2013; 39(5), 261-263 | doi:10.1136/medethics-2011-100411More.
See also: "What Darwin's Enforcers Will Say About Darwin's Doubt: A Prediction" for how this claim will likely be explicitly used to defend Darwinism from math and assorted other terrors.