Ah, start the day with fond memories. Most people who were kids in the mid-twentieth century grew up with the icons of horse evolution, starting with grubby little Eohippus and ending with Black Beauty. Of course, the story didn't need to be true and as Jonathan Wells pointed out in Icons of Evolution, it wasn't really true, at least not in a factual way. It was more the idea of evolution that was supposed to sink in for us. As CS Lewis has pointed out, Darwinian evolution was a great story, not necessarily to be confused with facts of nature.
Meanwhile, at ScienceDaily:
There are no such things as "wild" horses anymore.
Research published in Science today overturns a long-held assumption that Przewalski's horses, native to the Eurasian steppes, are the last wild horse species on Earth. Instead, phylogenetic analysis shows Przewalski's horses are feral, descended from the earliest-known instance of horse domestication by the Botai people of northern Kazakhstan some 5,500 years ago.
Further, the new paper finds that modern domesticated horses didn't descend from the Botai horses, an assumption previously held by many scientists.
So the genome mappers tinkering with the story have taken Przewalski's horse too… a prize splinter in the lectern… oh, the rats… 😉
"This means there are no living wild horses on Earth — that's the sad part," said Olsen. "There are a lot of equine biologists who have been studying Przewalskis, and this will be a big shock to them. They thought they were studying the last wild horses. It's not a real loss of biodiversity — but in our minds, it is. We thought there was one last wild species, and we're only just now aware that all wild horses went extinct."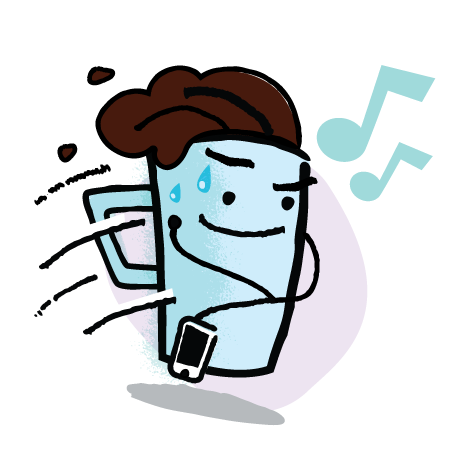 Hey, wait a minute. Wild horses did not go extinct. They sold out. The same thing would happen to all the kitty cats in the world if people everywhere offered to look after them. We should save the word "extinction" for species that are no longer here in any sense – provided we can nail down a less arbitrary definition of species.
The details of horse lineage as still unclear:
"What's interesting is that we have two different domestication events from slightly different species, or separate sub-species," she said. (The Przewalski's horse's taxonomic position is still debated.) "It's thought that modern-day domesticated horses came from Equus ferus, the extinct European wild horse. The problem is they were thought to have existed until the early 1900s. But, the remains of two individuals in St. Petersburg, Russia, are probably feral, too, or at least probably had some domesticated genes." Paper. (paywall) – Charleen Gaunitz, Antoine Fages, Kristian Hanghøj, et al. Ancient genomes revisit the ancestry of domestic and Przewalski's horses. Science, 2018; eaao3297 DOI: 10.1126/science.aao3297 More.
See also: Stasis: Horses still have all five original digits, say researchers
and
Convergent evolution? Horses, humans see world the same way
Meanwhile, enjoy the vid: