University of Bonn geneticist Wolf-Ekkehard Lönnig will soon have a new book out, on the 200-year-old headache that carnivorous plants pose for Darwinism. Briefly, how does a plant evolve in slow, Darwinian steps, toward making insects part of its normal diet? Like the pitcher plant, for example. A it's the floral emblem of the Canadian province of Newfoundland, we'll let the government there explain:
The pitcher plant gets its nourishment from insects that are trapped and drown in a pool of water at the base of its tubular leaves. These plants, with their wine and green flowers, are found on bogs and marshes around the province.
If you are not a bug, you maybe never even noticed. The pitcher is one of the few northern carnivorous plants; its unusual food choice enables it to live in poor soil.
Here's Granville Sewell's take:
In every family of the plant and animal kingdoms there are species whose sudden appearances and whose irreducibly complex features pose problems for neo-Darwinism. But certain carnivorous plants pose these problems in such a spectacular way that they are a focal point of the Darwinism debate, ever since Alfred Wallace warned Darwin about the problems posed by Utricularia, saying "I feel sure they will be seized on as inexplicable by Natural Selection" and implored him to address these difficulties in a future edition of his book "On the Origin of Species."
Darwin never did, but some more recent authors have proposed various contradictory gradualistic and saltationist explanations for this spectacular example of irreducible complexity.
W.-E. Loennig answers these authors with great luxury of detail, and shows that "after more than 135 years of further research, Darwinism today can no more satisfactorily answer these questions than Darwin could. And the difficulties have increased."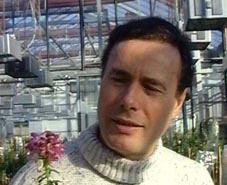 Also, here's Lönnig's "The Evolution of the Long-Necked Giraffe" translated into English by Sewell:
Ulrich Kutschera made the following statement regarding the origin of the giraffe, on 29 November 2005 in 3SAT (a German TV channel): "…the evolution of the long-necked giraffe can be reconstructed from fossils." According to today's best giraffe researchers, all fossil links that could show us the gradual evolution of the long-necked giraffe from the short-necked giraffe are missing, apart from the insufficiently answered question of causes. More.
Follow UD News at Twitter!