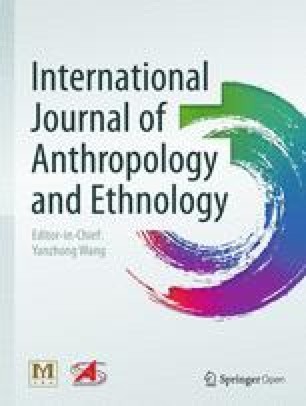 And Darwinian evolutionary biologist Jerry Coyne, author of Why Evolution Is True, is, needless to say, upset:
Googling the title of the paper below so I could find it on the Internet, I see that at least one evolutionary-biology website has posted about it. I'm not going to read what it said until after I post this, as I don't want to repeat its ideas. But if you have the stomach, have a look at the paper below, published in Springer's International Journal of Anthropology and Ethnology, which I assume is a fairly respectable journal as it's published by the money-hungry but scientifically credible Springer firm.Jerry Coyne, "Creationist paper gets into a Springer journal" at Why Evolution Is True
Here's the Abstract:
Abstract: here is a consensus among evolutionists today that man first appeared in Africa approximately four million years ago. Others counter this theory saying, "… when shall we speak of man as man"? The timeline they give is approximately one million years and to fully understand one million years is still a difficult task.

However, another even better way to understand time and man is to study it in terms of generations. So, keeping in mind that primitive people married and had children early, twenty years will make an average generation. According to this there would be 50,000 generations in a million years. Keeping this in mind if we calculate generations we find that 250 generations back take us to the time when written history began. While, another 250 generations back would take us to the time (10,000 years ago), when cultivation began, and man started settled life. Now we are left with 49,500 generations of men, plus a time span of 990,000 years. Keeping these statistics in mind let us ask the question once more, when should we speak of man as man?

Therefore, this paper attempts not only to understand the timeframe "when we can really call Man? – Man" in light of the so-called history of human evolution but also to understand that if the specie roaming the earth for a million years was truly man's ancestor, as is claimed by Charles Darwin. Then what took man's ancestor so long to show signs of development that we only witness in the last 12000 years.

Moreover, while keeping man's progress under consideration of the last 12000 years, it will further shed light on why there are serious reservations about Charles Darwin theory of human evolution. As many scientists, evolutionists, archeologist and different religious scriptures strongly claim that man came to the earth fully developed and did not evolve from a lesser specie. (open access) Umer, S. Int. j. anthropol. ethnol. (2018) 2: 6. https://doi.org/10.1186/s41257-018-0014-2 More.
The author, Sarah Umer, is Charles Wallace Pakistan Trust Visiting Fellowship at SOAS (recipient: 2016-2017) and her Phd is from Lahore College for Women University, Pakistan, according to the South Asia Institute at the University of London.
Coyne links to the critique at Filthy Monkey Men and asks others to join him in writing to Springer to complain about "Umer's misstatments and lies". We'd recommend finding out a little more first.
It's a good question, though, if we end universalism in science (and that's all the rage), why creationism in an anthropology and ethnology journal doesn't follow. Who is Jerry Coyne to say they can't do that?
What if they published Native American creationism, as propounded by the late Vine Deloria, Jr.? People who don't believe in universalism will need to think of an alternative answer for that.
Follow UD News at Twitter!
See also: Ending universalism in science: What will it mean? Wait till IPBES hears from the past lives people, demanding respect for their perspective. The term "We were all one-celled creatures once" could take on an entirely new meaning.
Science journal embraces reincarnation research in support of transgender ideology Readers, can you offer "sciencey" suggestions for making reincarnation a part of science? Bring in Darwinism as much as you can; that's sure to sell it. Just think: Soon, the new "anti-science" will mean not believing in past lives.
and
The perfect storm: Darwinists meet the progressive "evolution deniers" — and cringe… Double down cringe…