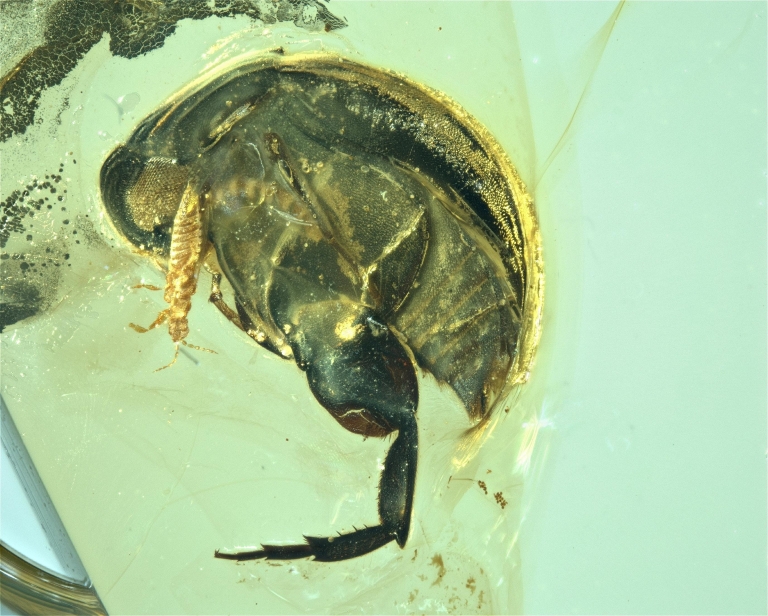 By a beetle preserved in amber:
The newly reported fossil is described Nov. 11 in the journal of the Proceedings of the National Academy of Sciences. The fossil, which contains both the beetle and pollen grains, pushes back the earliest documented instance of insect pollination to a time when pterodactyls still roamed the skies — or about 50 million years earlier than previously thought …

Prior to this study, the earliest physical evidence of insect pollination of flowering plants came from Middle Eocene. The age of the new fossil was determined based upon the age of other known fossils in the same location as the fossilized beetle's discovery.

Indiana University, Bloomington, "New fossil pushes back physical evidence of insect pollination to 99 million years ago" at Communications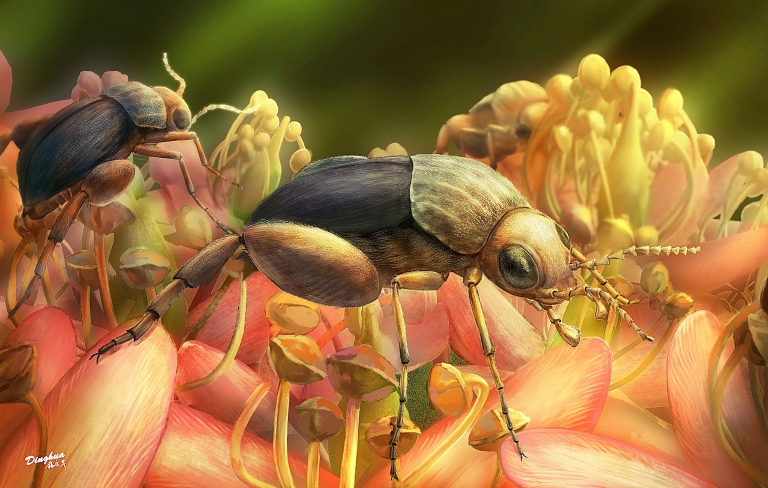 The paper is open access.
That's twice as long ago as previously thought. It is interesting how much theorizing depends on Darwinism rather than on sudden emergence and then stasis. And then suddenly there is no 50 million years to account for…
A quite different set of problems appears.
---
See also: Stasis: Life goes on but evolution does not happen
Follow UD News at Twitter!