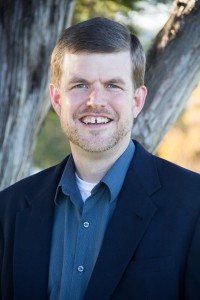 Acknowledging church scandals and faithlessness, a Baylor historian writes,
But as Christians reflect on the incarnation and birth of Jesus Christ, it is a good time to remember that Christianity has massively contributed to good in world history as well. Other religions have done so, too, and Christianity's effects are impossible to disconnect from the Jewish tradition from which it sprang. Christianity, however, is arguably the greatest engine of moral reform and cultural riches that the world has known.

That's a big claim, but many studies and books back it up. To cite just one, sociologist Robert Woodberry showed in a landmark 2012 article that Christian missionaries were responsible for much of the global spread of cultural values such as "religious liberty, mass education, mass printing, newspapers, voluntary organizations, and colonial reforms" from Latin America to East Asia. For a century, skeptical scholars have lambasted missionaries as tools of the British and American empires. Sometimes those charges were warranted, as significant numbers of mission stations became sites of economic exploitation, or worse.

But Woodberry demonstrated that the enduring effects of Christian missions were overwhelmingly positive for the countries receiving them.

Thomas Kidd, "Christianity is the greatest engine of moral reform and cultural riches the world has known" at Dallas News
The decline of Christianity, among other things, means wars waged against intellectual freedom and freedom of conscience. The progressive has a right, after all, to a world where no one upsets him by having a different opinion.
Hat tip: Philip Cunningham
See also: Dawkins raises an issue without intending to: Can one "outgrow" God without "outgrowing" morality? Rebecca McLaughlin: To Dawkins's credit, he comes dangerously close to acknowledging that religious belief is correlated with better moral outcomes—though he would like to think humans are better than that (117). He finds it rather patronizing to say, "Of course you and I are too intelligent to believe in God, but we think it would be a good idea if other people did!" (122).
and
David Bentley Hart offers an honest assessment of Richard Dawkins's new book. The book is Outgrowing God: A Beginner's Guide. Hart thinks Dawkins has finally found his authorial voice but you had better read the rest.