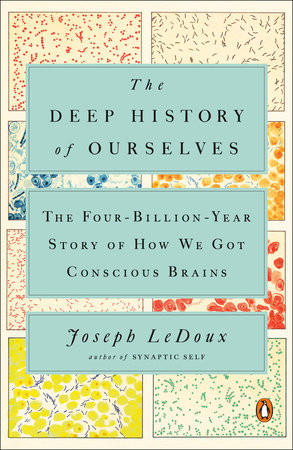 ---
Psychiatrist Joseph LeDoux, author of The Deep History of Ourselves (2019), offers an extract, musing on the mystery of consciousness. In a way, his approach typifies what is wrong with the wholly materialist approach to the mind and the brain:
Like all living things, humans are organisms, biological entities that function as physiological aggregates whose constituent parts operate with a high degree of cooperation and a low degree of conflict. But unlike other organisms, humans possess a rogue component – a brain network that can, at will, choose to defect and undermine the survival mission and purpose of the rest of the body. This is the network that underlies human consciousness, and especially our capacity for autonoetic, or reflective, self-awareness, the basis of the conceptions that underlie our greatest achievements as a species – art, music, architecture, literature, science – and our ability to appreciate them.

Joseph LeDoux, "Can our self-conscious minds save us from our selfish selves?" at Aeon (September 4, 2019)
So what makes us explicitly human is merely a "rogue component"? Well, "rogue" according to whom? – News, "Consciousness is mainly a problem for materialists" at Mind Matters News
---
At some point, shouldn't some of us help these people find their way to a picnic table? Why are human distinctives denied or treated dismissively?
Takehome: Consciousness is like eyesight. It is simply your awareness of the real, bigger world. But materialists have a hard problem with that.
---
You may also wish to read:
Science journalist: No hype. Consciousness is a HARD problem! Michael Hanson reflected on the many futile efforts to "solve" consciousness. Perhaps accepting the fact that the mind is immaterial may convert the problem from intractable to difficult but solvable in principle.