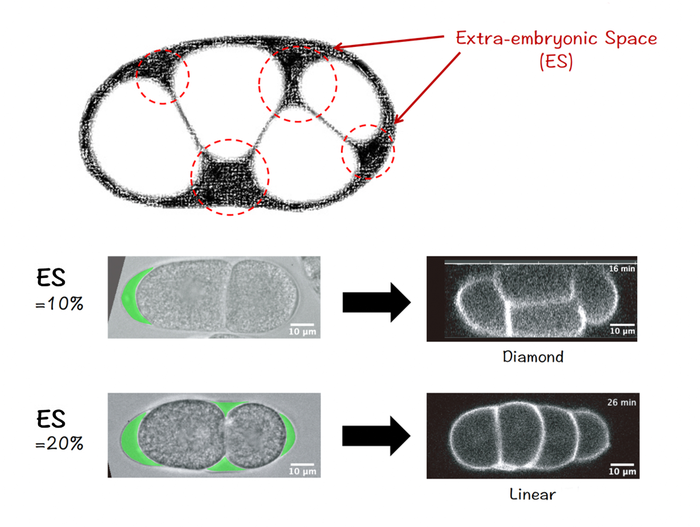 The researchers were studying the eggs of the sturdy research worm Caenorhabditis elegans (the roundworm):
Imagine sitting at a meeting where the shape of the table and your place at it might impact how you get along with the other members. Cells also communicate with their nearest neighbors, and in embryos, nothing is left to chance in the 'seating plan' for the first few cells. However, questions remain about the how this process is controlled and how it can influence the overall growth of an organism.

Building on their previous studies on the development of worm eggs, researchers from Kyoto University Kanagawa Institute of Technology, and the National Institute of Genetics have now precisely modeled the shape of eggshells to show how the space in the egg and the contours of the shell direct the relative positions of cells in the growing embryo. Their findings may provide a theoretical basis for directing the development of stem cells into larger tissues and organs.

Kyoto University, "Mind the gap: Space inside eggs steers first few steps of life" at Eurekalert (May 12, 2022)
"Nothing is left to chance" even in cell spacing in worm eggs but we are told there is no design behind the universe?
The paper is open access.