Illustra Media: Birds of the Sun
Every year, the Arctic tern—a bird weighing less than five ounces–completes one of the greatest journeys in the animal kingdom. In their constant search for daylight, moderate temperatures and small fish on which to feed, the terns literally follow the sun from the North Pole to Antarctica, and back again. Their migrations can extend more than 50,000 miles, and the biological systems that make this odyssey possible offer spectacular displays of intelligent design and purpose in the living world.
Topoisomerase: (untangler of knots in our genomes)
Untangler of Knots: The Amazing Topoisomerase Molecular Machine – animated video
Topoisomerase II is an extremely important enzyme in your cells that is designed to untangle knots and supercoils in DNA strands that arise during replication and transcription. It does this by grabbing two tangled DNA segments, holding one steady while it breaks the other segment in two, and then passing the first segment through the break. The second segment is then reconnected, and the two DNA segments are released, having been successfully untangled. Without topoisomerases, chromosomes would become an impossible mess, making DNA replication, transcription, and cell duplication impossible.

The carefully orchestrated untangling activity of topoisomerase II doesn't happen by accident. This enzyme is a molecular machine that only works because its amino acid sequence is highly specified to provide a special shape and structure necessary for its function. In other words, topoisomerase enzymes contain high levels of complex and specified information—a hallmark of intelligent design.
Biochemist Joe Deweese Explains the Topoisomerase Molecular Machine
Biochemist Joe Deweese explains the topoisomerase molecular machine and answers questions submitted by viewers from around the world. The interview is conducted by Casey Luskin, Associate Director of the Center for Science and Culture at Discovery Institute.

Topoisomerase II is an extremely important enzyme in your cells that is designed to untangle knots and supercoils in DNA strands that arise during replication and transcription. It does this by grabbing two tangled DNA segments, holding one steady while it breaks the other segment in two, and then passing the first segment through the break. The second segment is then reconnected, and the two DNA segments are released, having been successfully untangled. Without topoisomerases, chromosomes would become an impossible mess, making DNA replication, transcription, and cell duplication impossible…
Apparently, Steve Meyer's The Return of the God Hypothesis is to be made into a movie: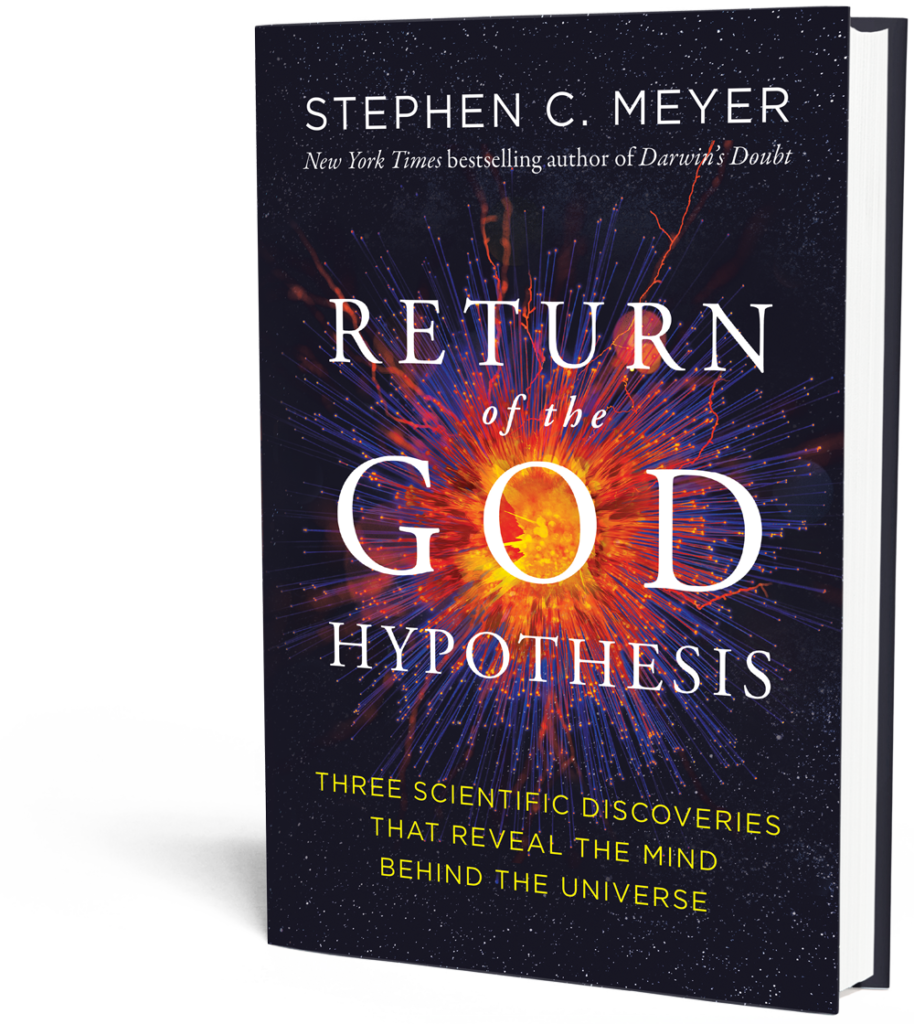 From Philip Cunningham, hat tipped below, "Now this is movie that will be, in my book, well worth admission and a overpriced bag of popcorn." 🙂
Stephen Meyer did a very informative two-part interview with host Eric Wallace about Return of the God Hypothesis. Dr. Wallace jokes, "When I read the title it reminded me of the Star Wars film, Return of the Jedi. I was wondering, 'Should I wait for the movie to come out?'" Actually, now that you mention it, says Meyer, "a theatrical release documentary is being made about the book. We hope to have that released sometime next year, early 2023." Obviously, that is going to be quite interesting and while I was aware it, this may be the first public tip of the hat by Dr. Meyer. Even so, don't wait for the movie to come out!" – DVID Klinghoffer, Evolution News
Hat tip: Philip Cunningham