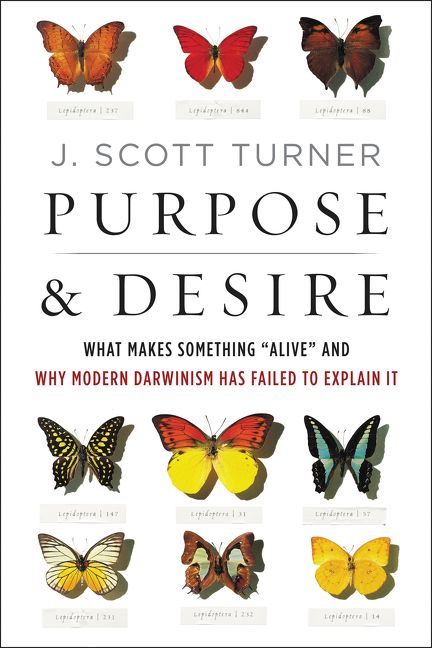 Here. Years ago, we pioneered the term noviewer, to describe people who review books without reading them.
Now a friend has written to ask for a contest to come up with term to describe the reviewer who is the author's public relations specialist. For example, the book is called Darwin was right and the reviewer is shouting Amen! fifty times. Or anyway, that is what it sounds like.
Sounds like fun. Judged October 15. Free shipping [of a copy of J. Scott Turner's Purpose and Desire:What Makes Something "Alive" and Why Modern Darwinism Has Failed to Explain It,] to postal address provided by winner.
Here are the entries we received:
At 1 full bore reviewer
At 3 cheer-reader
At 6 wheeeviewer
At 7 a glossary: here "unirev" for "uninformed reviewer"
"misrev" for "misinformed reviewer"
"irrrev" for "irrelevant reviewer"
"disrev" for "discredited reviewer"
"trorev" for "troll reviewer"
"sturev" for "stupid reviewer"
"imbrev" for "imbecile reviewer"
The term that would be easiest to work with, in my (O'Leary for News) view is "wheeeviewer," except I would insert an exclamation point: wheee!viewer. So the author of comment 6 needs to be in touch with Denyse O'Leary, denyseoleary@gmail.com, to arrange for shipping. Thanks to all!
The next contest, shortly to be announced, will feature as the prize Michael Denton's new book, The Wonder of Water
Note: News posting will be light till tomorrow evening due to other deadlines.