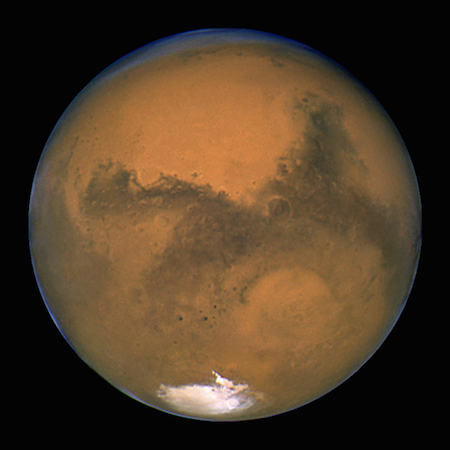 Recently, US President Trump asked NASA, why not bypass the Moon and go to Mars first:
Trump made his interest in Mars much clearer today, asking Bridenstine to explain NASA's Moon plans and why they were necessary. He asked Apollo 11 astronaut Michael Collins his thoughts, to which Collins replied, "Mars direct," indicating NASA should go straight to Mars and bypass the Moon altogether. "It seems to me Mars direct," Tump replied. "I mean, who knows better than these people. They've been doing this stuff for a long time. What about the concept of Mars direct?"

Loren Grush, "Trump repeatedly asks NASA administrator why we can't go straight to Mars" at The Verge
It would provide a practical test of origin of life theories, long a victim of what-ifs, would-have-dones, and must-haves. If there apparently isn't and never has been life on Mars, why should we assume it exists elsewhere? If there is/has been life on Mars and it looks like it came from Earth, well, that's a game-changer in itself. If it doesn't look like it came from Earth, that opens up whole new, non-speculative vistas.
The moon is a good place to test equipment.
The Mars Society offers some thoughts.
See also: Chemist James Tour calls time out on implausible origin of life theories He writes, "It is time for a temporary time out. Why not admit what we cannot yet explain: the mass transfer of starting materials to the molecules needed for life; the origin of life's code; the combinatorial complexities present in any living system; and the precise non-regular assembly of cellular components?"
Follow UD News at Twitter!