From an interview with J. P. Moreland, author of Scientism and Secularism: Learning to Respond to a Dangerous Ideology (2018):
RC: How does science differ from scientism and why does it matter?

JPM: Claims of science—water is H20, electro-magnetic fields behave in such and such a manner—what science is limited to. But scientism is a philosophical claim about science, not a claim of science. Scientism is a theory of the nature of knowledge (it can only be obtained through physics, chemistry and the other hard sciences) and limits of knowledge (based on the nature of knowledge, it is limited to the the hard sciences and absent from all other fields, e.g. religious claims or ethical assertions). These types of claims are nonsense and we are free to construct our reality anyway we want to. So scientism leads to postmodern relativism in culture. Richard Corey, "Scientism and Secularism: An interview with author J. P. Moreland" at Ratio Christi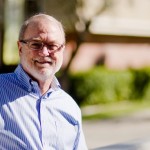 Here is Part I: A Synopsis:
Says Corey Miller, President and CEO of Ratio Christi:

"JP Moreland, now a mentor, ministry colleague, and friend, was my first philosophy professor at Talbot, Biola University. On the first day of class he said to the class of Christian philosophy grad students, "You all have been influenced more by the philosopher Immanuel Kant than by Jesus Christ." While I didn't initially appreciate the gravity of that hyperbolic statement, I've come to see how true this is among believing professors after working with faculty ministry on secular universities for almost 15 years. If true among believers, imagine how much worse among non-believing faculty. It's culturally pervasive even outside of the university and into the churches. While the reader may not know 'Kant' (a central figure in modern philosophy), she or he had better figure out one of the implications following downstream from Kant known as 'scientism'!"More.
Could the progressive war on science be obliquely influenced by scientism? That is, if all beliefs are inherently evolved illusions, scientism cannot protect beliefs about science. So why not a war on math and correct answers, if it is politically advantageous? At one time, people were restrained by the notion that their words and actions should make sense, be rational, be reasonable. Now that's colonialism or something.
Follow UD News at Twitter!
See also: J. P. Moreland on claims we know better than we know science truths