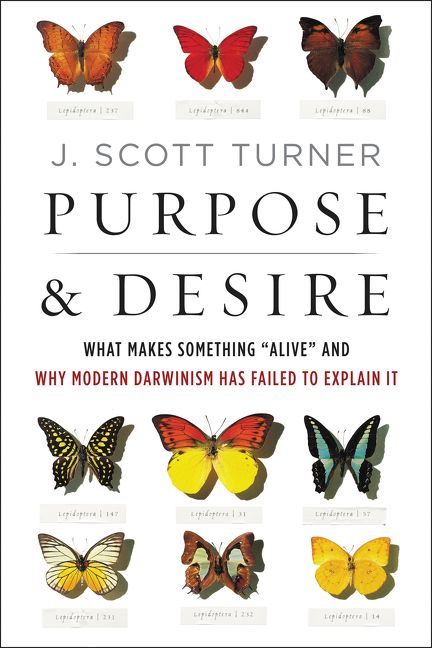 From Biologic Institute's Ann Gauger, on J. Scott Turner's forthcoming Purpose and Desire: at Evolution News & Views:
Claude Bernard (1813-1878) was a French physiologist, one of the most famous scientists of his age, so famous that he appeared in poems, novels, and memoirs of the period both in France and abroad. Think Albert Einstein.
Now, however, he is most famous for his idea that the miliéu interieur, or internal environment of living things, must remain constant to sustain and maintain life. This idea is given the name homeostasis, defined as a "self-regulating process by which biological systems tend to maintain stability while adjusting to conditions that are optimal for survival. If homeostasis is successful, life continues; if unsuccessful, disaster or death ensues."
…
Here's the point. Can any neo-Darwinian process account for the existence of homeostasis? I have indicated just some of the kinds of things that must be regulated, each with its own controls. So as an example of the complex regulation required to maintain just one element, listen to this ID the Future podcast by physician Howard Glicksman. Calcium is regulated by the parathyroid gland using an intricate set of interacting systems of calcium uptake and release, primarily from the bone, but also the gut and the kidneys. And strict regulation of calcium concentration is essential for life. More.
Darwinism can do anything, Ann. Anything, everything, and nothing.
Turner is lucky he is allowed to openly wonder about that as much as he does.
Seriously, the principle difference between life and non-life is that life forms engage in strenuous and very complex efforts to remain in a highly organized state. Non-life forms do not make such efforts. Little progress will be made understanding origin of life, for example, if we do not even wish to consider that but instead propose scenarios by which life just happens. The way rocks just fall.
See also: J. Scott Turner in the Chronicle of Higher Education — ID is asking the right questions! (2007)
and
A biologist's deep wish for Darwinism to make sense