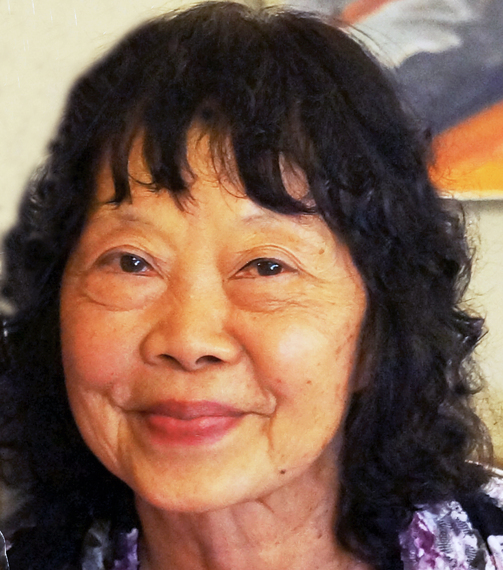 From Suzan Mazur's Paradigm Shifters:
Suzan Mazur: Do you have a definition for life?
Mae-Wan Ho: I would define it as a quantum coherent system. It is a circular thermodynamic system that can reproduce.
Suzan Mazur: How do you think about origin of life?
Mae-Wan Ho: I think there was an origin of lifel If you look at water, which has been the subject of my research for a number of years – the physic o life depends on wter in a very fundamental way. Water has all the characteristics of consciousness. It's very sensitive, it's flexible. It responds to light. Electromagnetic fields, etc.
Suzan Mazur: Have you commented about electrons and consciousness?
Mae-Wan Ho: It was Alfred North Whitehead's idea that electrons had consciousness. Whitehead, to me, was a really important philosopher. He was also a mathematician. He had an idea that you cannot really understand nature except as an organism and with the sensitivity of the organism. To Whitehead everything in nature was an organism to varying degrees, from electrons, fundamental particles to galaxies. It's a beautiful idea actually.
Mae-Wan Ho (1941–2016), non-Darwinian biologist
and
What we know and don't know about the origin of life
Follow UD News at Twitter!