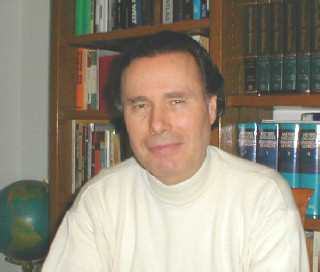 From Granville Sewell at Evolution News & Views:
Wolf-Ekkehard Lönnig, who studied mutations for 25 years as a research scientist at the Max Planck Institute for Plant Breeding Research in Köln, Germany, is now retired but still writes often on the topic of Darwinism and intelligent design. He is one of those old-school scientists who believes evidence matters even when it comes to questions of biological origins.
…
Dr. Lönnig has repeatedly offered examples that defy a gradualist explanation. For example, listen to this interview where he discusses carnivorous plants, whose complicated traps were clearly useless until almost perfect. His discussion of the aquatic bladderwort begins at the 8:30 mark.
…
Loennig has recently written an article, "Plant Galls and Evolution," which falsifies Darwinism on this criterion also. More.
Sewell is recapping the story he wrote here at UD. But there is a long and entertaining back story at UD as well:
You see, Loennig is best known around here as a design-friendly expert on carnivorous plants. Readers may recall him in connection with the carnivorous plant that tried to eat commenter Nick Matzke (or something like that anyway; the details are here, here, here, here, and here).
Of course, these days, "Falsify Darwinism" is the new "Take a number and wait (forever)." An entrenched bureaucracy and the lobbies that feed off it are the equivalent of evidence in terms of sheer power, though not efficacy. And who needs efficacy? Once post-modernism is well established in science, all talk of evidence must be treated as an offense against "woke"-ness.
See also: Carnivorous plant expert: Complex systems in nature point to an intelligent origin for life
Wolf-Ekkehard Loennig Falsifies Darwinism
and
From Biology Direct: Darwinism, now thoroughly detached from its historical roots as a falsifiable theory, "must be abandoned"