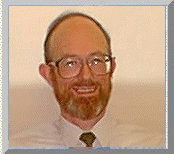 Over at Access Research Network,, David Tyler comments on "Exonic Transcription Factor Binding Directs Codon Choice and Affects Protein Evolution,
Genomes contain both a genetic code specifying amino acids and a regulatory code specifying transcription factor (TF) recognition sequences. We used genomic deoxyribonuclease I footprinting to map nucleotide resolution TF occupancy across the human exome in 81 diverse cell types. We found that ~15% of human codons are dual-use codons ("duons") that simultaneously specify both amino acids and TF recognition sites. Duons are highly conserved and have shaped protein evolution, and TF-imposed constraint appears to be a major driver of codon usage bias. Conversely, the regulatory code has been selectively depleted of TFs that recognize stop codons. More than 17% of single-nucleotide variants within duons directly alter TF binding. Pervasive dual encoding of amino acid and regulatory information appears to be a fundamental feature of genome evolution. (paywall)
noting
The decision to endorse a naturalistic explanation rather than advance agnosticism about the origins of hidden overlapping codes is a pointer to hidden ideologies in origins-science. It seems that as long as materialism/naturalism is presumed, then a great number of unwarranted assertions (usually linked to Darwinism or abiogenesis) go unchallenged in academic papers. As soon as it is pointed out that only intelligent agents write codes, there is an outcry that science is being subverted by religious fundamentalists. However, the converse is true: intelligent design theory is based on the evidence of complex specified information. The evidences for naturalistic alternatives all evaporate under close scrutiny. More.
Naturalism is stopping more science today than fundamentalism, by forbidding many discussions and making many questions unaskable. By preferring famous fables and long, convoluted just-so stories by definition.
See also: There is nothing "controversial" about materialism = It's a circus that can't leave town because all the wagons are milling around in a circle.
Follow UD News at Twitter!