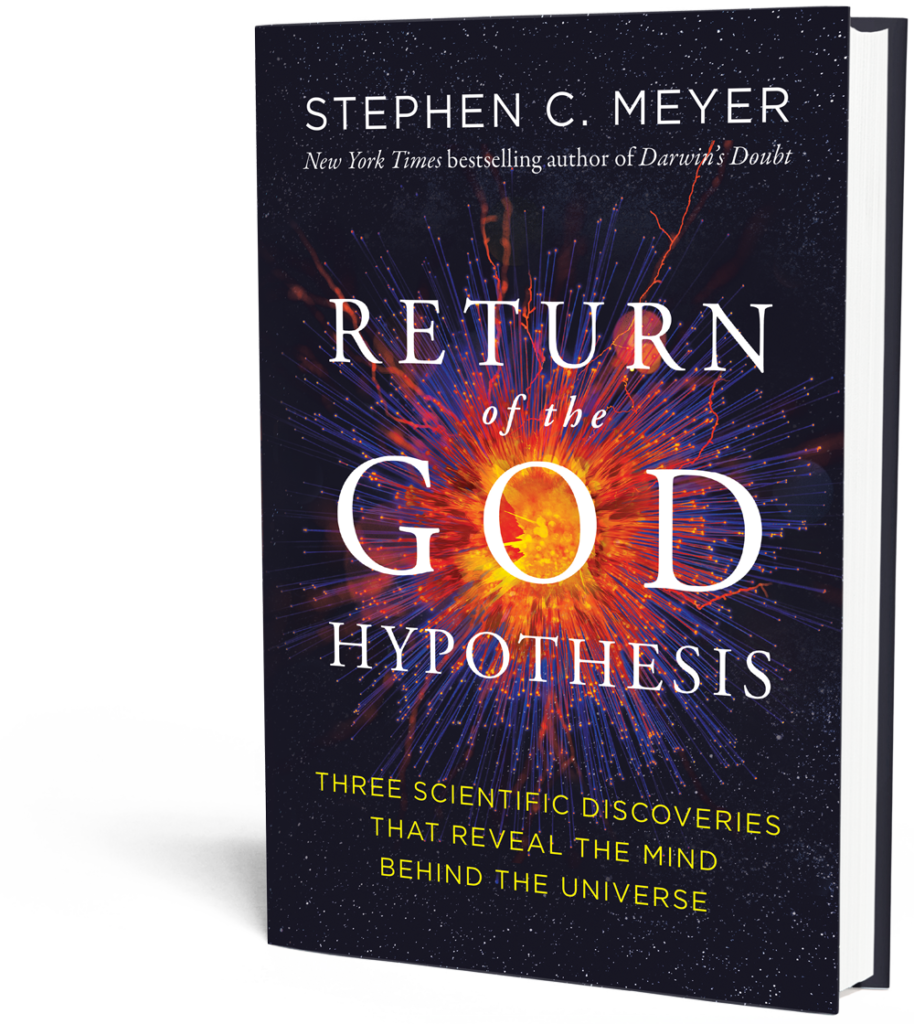 Meyer's most recent book is The Return of the God Hypothesis, which makes such questions fair game:
To welcome Stephen Meyer's new book, Return of the God Hypothesis, into the world, distinguished U.C. San Diego physicist Brian Keating welcomed Steve onto his podcast. It's both a very profound and a very entertaining conversation.

I happened to be listening in the car on my way to and from the funeral of a friend's father. Obviously, the end of life, like its beginning, is an occasion for pondering ultimate questions. At one point, Professor Keating asks Dr. Meyer about death. An intelligent design perspective sees purpose and meaning in the process, over some 13 billion+ years, from the Big Bang to the origin of human beings, with humans as the ultimate goal — the one creature in the universe, as far as we know, able to reflect on its own death. In the book, Meyer argues from three scientific discoveries to an inference to a personal God. If God is the creator, Keating wants to know, why was He so patient as to wait billions of years, during which not much that was very interesting happened, for the fulfillment of His purpose in initiating the universe to begin with? Meyer admits that some Young Earth Creationist friends ask the same question, and his answer is to point to the "extravagance" of the Deity in the activity of creation. In other words, I think, why 13 billion years? Because why NOT 13 billion years?

David Klinghoffer, "Meyer, Keating: Why Was the Object of Creation So Long in Coming? And Other Good Questions" at Evolution News and Science Today
Stephen Meyer discusses whether the laws of cosmology, physics, and biology exhibit evidence for Intelligent Design. Does Fine-Tuning imply a "Mind" behind the Cosmos, or was the appearance of design inevitable thanks to random fluctuations due to the capaciousness of the Multiverse?

Meyer, author of the NYT Bestseller Darwin's Doubt", and Keating debate whether we can intuit the existence of God from the mere existence of information such as the low entropy state of the Universe at the Big Bang and from DNA.
Of course, God is eternal so it's not clear that time, as such, is much of an issue for Him.