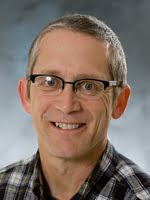 From Mike Kugler in Northwestern Review:
Long before Tolkien began writing The Lord of the Rings and Lewis converted to "mere Christianity," their suspicions of modern science, the heart of the modern worldview, and anxiety about Europe's future were latent. The Great War illustrated terribly how well-grounded were their concerns. Later, in the 1930s, Europeans watched creeping authoritarian and fascist movements, further illustrating the danger from the Europe-wide threat of totalitarianism.
Through the 1940s Lewis' association of Darwinian evolution and science augmenting human power and arrogance deepened. His greatest concern was not evolution alone; I don't know of evidence that Lewis dismissed Darwin's argument or conclusions. Lewis' concern, I think, was that the Darwinian account afforded rational permission to "Progressives" to oppose the Christian faith, its rich history and tradition, including the medieval and renaissance account of nature and humanity. H.R. Haldane, Julian Huxley (Aldous' brother), Bertrand Russell, and others saw science as the only source of truth; further, they argued it was a source of power to improve human life.29 They gave real credibility to the social science reform speculations of Comte, Marx, and by the 20th century, many others. Such social sciences promised to transform the human condition, achieved through eugenics and euthanasia. For Lewis this led directly to the race wars and the extermination of unwanted populations first tested on late imperial populations and culminating in the Nazi's Final Solution.30
The suspicion was, of course, of naturalism, and it was well justified. Naturalism is degenerating into a post-modern war on evidence and when evidence cannot be accepted, authority is all that is left (authoritarianism). For Lewis's views on such matters, see Abolition of Man and That Hideous Strength (both online). See also: Jay Richards and Jonathan Witt, The Hobbit Party: The Vision of Freedom That Tolkien Got, and the West Forgot.
Note: Actually Lewis did end up doubting and hating Darwinism:
September 13, 1951: I have read nearly the whole of Evolution [probably Acworth's unpublished "The Lie of Evolution"] and am glad you sent it. I must confess it has shaken me: not in my belief in evolution, which was of the vaguest and most intermittent kind, but in my belief that the question was wholly unimportant. I wish I were younger. What inclines me now to think that you may be right in regarding it as the central and radical lie in the whole web of falsehood that now governs our lives is not so much your arguments against it as the fanatical and twisted attitudes of its defenders. The section on Anthropology was especially good. … The point that the whole economy of nature demands simultaneity of at least a v. great many species is a v. sticky one.
But it is almost impossible nowadays to inject fact into a post-modern stream of Darwin consciousness so one should not be too hard on people carried along in the stream who do not know this.
See also: How naturalism rots science from the head down
Can science survive long in a post-modern world? It's not clear.
and
Americans don't fear the discovery of alien life. So why do some commentators insist they do? The only puzzle is why various figures who cluster around NASA invent and circulate the idea that religious people, in particular, are likely to have a problem with the idea that we are not alone in the universe. That's never been true. … The notion of a vast, pitiless void is actually modern.