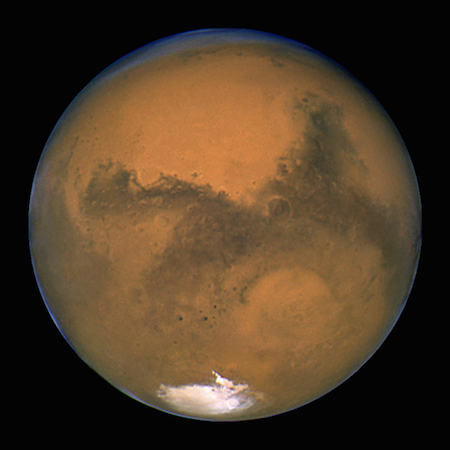 Riffing off Elon Musk's goal of sending humans to Mars by 2024, and NASA's plans to send astronauts there after they visit the Moon again, Rice University evolutionary biologist Scott Solomon envisions "mutations cascading through the gene pool":
After about two generations, he thinks their bones will strengthen, they'll need glasses for nearsightedness, their immune systems will be null, pregnancy and childbirth will be significantly more perilous, and the exposure to radiation—more than 5,000 times the amount we're exposed to on Earth during a normal lifetime, Solomon says—could lead to an influx of cancer.Natalie Coleman, "Evolutionary Biologist: Mars Colonists Will Mutate Really Fast" at Futurism
As a result, he thinks Martians should stop having kids with Earthlings.
Hey, what do you know? A human evolution theory we maybe able to test in real time.
By the way, the 1950s phoned. They want their little green men back. We haven't, it seems, given them enough respect.
See also: Tales of an invented god
Follow UD News at Twitter!