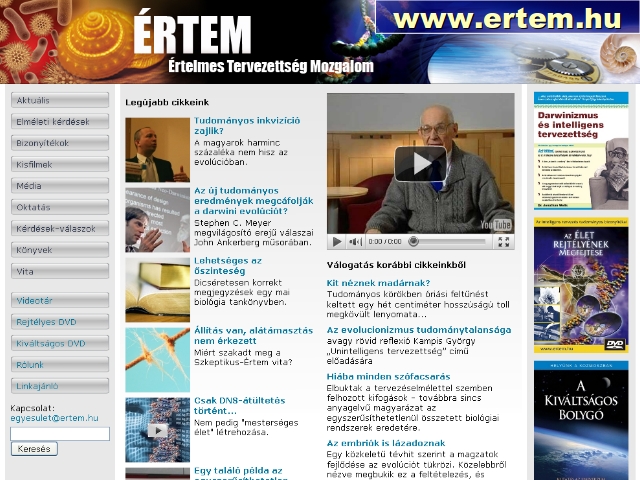 Dane Leif Asmark sends this PowerPoint (static here), which notes the poster campaign, the film, and debates … in most Western countries, not half as much is reported.
Written debate with the Hungarian Skeptic Society- Written rules for the debate, moderation.

– Four exchanges of letters.

-Is ID a reasonable answer to the origin of the living world?"
Living world? Shades of Darwin's banished co-theorist Wallace and the World of Life.
Sources don't think most Western counties are doing a tenth of this.
Some wonder what they did with all the guns, the cornpone religion, and the bitter clingers.
That stuff must be in there somewhere. File under: Evidence aside, ID supporters are backwoods Yankee rubes.
Note: Nature's IQ, put out by Hungarian Hindus, is the premier photo resource for ID from a Hindu perspective. Check out the ant carrying the computer chip … symbol or what?
See also: Leif Asmark examines design from a Vedic perspective.