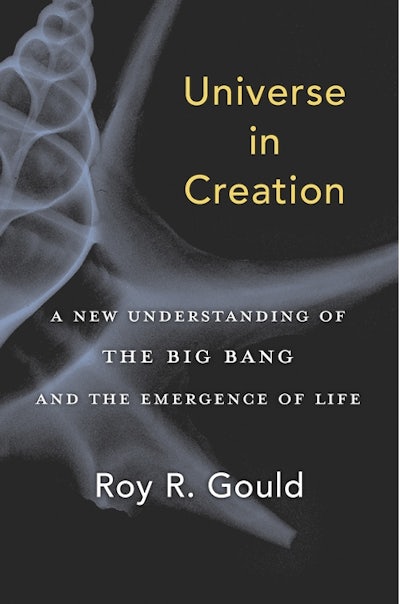 From a review of Universe in Creation: A New Understanding of the Big Bang and the Emergence of Life by astrophysicist Roy R. Gould:
Whichever specific origin of life theory we turn to, the thesis that life is somehow programmed into the universe feels uncomfortable but also attractive. Uncomfortable, because it seems to carry a whiff of creationism: Is this just wishful thinking after all, intelligent design gussied up for the scientifically-minded? It is attractive, however, for the same reason. It means that life is the inevitable, invariant consequence of the laws of physics at work, giving life about as much meaning in the universe as an atheist could in good conscience ask for.

What we want to be true is, of course, irrelevant. The fascinating thing, however, is that Gould's thesis may very well prove true. If it turns out that life—even the most rudimentary microbial life—is common to the universe, the case, as Gould suggests, is settled. Given the distances humans would have to travel to verify this, it is not something that can easily be proved. But even if there is or ever has been any sort of simple life on Mars—and this is something that could be ascertained in our lifetime—then Shapiro and Gould, although they embrace different theories of the origins of life, are essentially correct. After all, if life emerged independently on two planets in a single solar system, it is nothing unusual. Indeed, that finding alone would be powerful evidence that life has a tendency to emerge, and is presumably widespread throughout the universe. The origins of life would indeed be found in the laws of nature.

But we can't make too much of that either. For though any such finding would greatly raise life's stature in the universe, it would do nothing to elevate that of humanity. Even if we prove that life is a property of physics, we humans would still be creatures of chance—and natural selection. Monod would thus be half-wrong and half-right: the universe would indeed have been pregnant with life, but not with humanity. Adam Gaffney, "How Did Life Emerge?" at The New Republic
Gaffney's second conclusion doesn't really make sense. If we are willing to think it reasonable that life itself is something found in the laws of nature, why might human life not be so as well? For that matter, there could certainly be other intelligent entities in our universe. We just don't have evidence either way so we can't assume it must be true.
Follow UD News at Twitter!
See also: Does nature just "naturally" produce life?
And
Can all the numbers for life's origin just happen to fall into place?