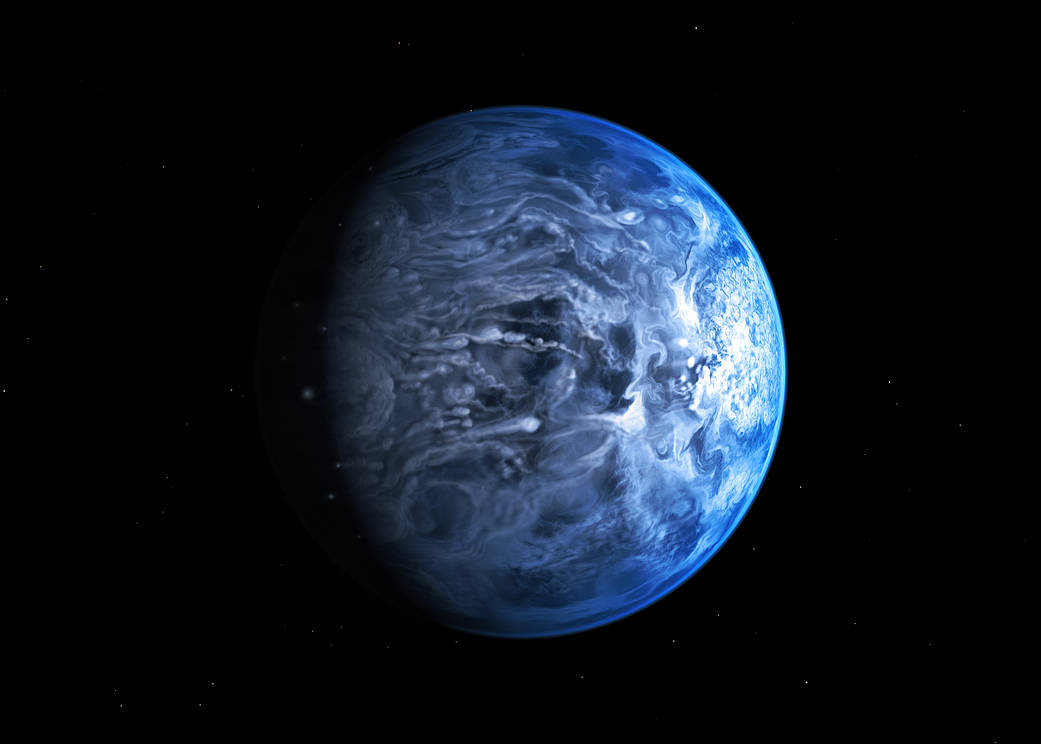 From Mike Wall at Space.com:
For starters, HD 189733b is much bigger and hotter than Earth; it's about the size of Jupiter and zips around its host star in just 2.2 Earth days. That orbit is so close that the exoplanet is probably tidally locked, always showing one face to its star, just as the moon always shows one face (the near side) to Earth.
And then there's the weather. The winds on HD 189733b (which lies about 63 light-years from Earth, in the constellation Vulpecula) blow at up to 5,400 mph (8,700 km/h) — about seven times the speed of sound. And if that's not crazy enough for you, scientists think the rain on this world is made not of water, but of molten glass. More.
It's good news that the proponents of space exploration are talking about these issues more openly. Crying "Eureka!" is no different from crying "Wolf!" in its impact. One's message becomes background noise.
See also: Boldly go, and forget about the current ET buzz
and
Don't let Mars fool you. Those exoplanets teem with life!
Follow UD News at Twitter!