One interesting aspect of near-death experiences is that survivors' accounts speak of sensing things they had not sensed before: Today, we know much more about what happens to people when they die—and what we are learning does not support materialism:
---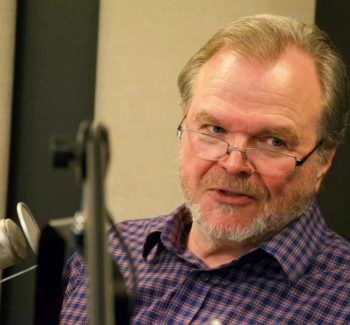 Robert J. Marks (left): The other one is the idea of extra dimensions. Now, Hugh Ross, in his works, believes that God exists in higher dimensions. And with higher dimensions, you can explain a lot of things theologically and some of the survivors of near-death experiences come back and actually talk about the fact that there's extra dimensions, which is really strange.
Notes: Our universe is held together in three dimensions and those are the ones we are aware of. There is no reason in principle that other dimensions cannot exist. But our normal senses would not perceive them.

A nineteenth-century novelist did an interesting thought experiment (free online): What if we existed in only two dimensions? The two-dimensional Flatlanders in his story simply could not understand what a three-dimensional visitor was seeing, doing, or experiencing.
Robert J. Marks: And then they talk about the idea that there's different manifestations of time.
We know from physics and from the Bible, they're consistent on the idea that both time and space were created—the physics says at the Big Bang, for example. 
See "Do near-death experiences defy science?" at Mind Matters News
---
See also: Why medical scientists take near-death experiences more seriously now
Follow UD News at Twitter!