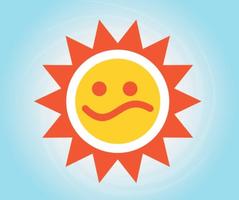 Further to kairosfocus's thoughts yesterday on the digital empire suppressing the free flow of ideas:
Buzzfeed reported August 7 that "YouTube Is Fighting Back Against Climate Misinformation."

As of July 9, "YouTube is now adding fact checks to videos that question climate change … as a part of its ongoing effort to combat the rampant misinformation and conspiratorial fodder on its platform."
…
YouTube's decision might be defensible if it were evenhanded.

If, on all videos addressing climate change, from any perspective, YouTube placed a notice that climate change is the subject of vigorous ongoing debate and that equally qualified scientists hold a variety of views on the magnitude, causes, and consequences of human-induced climate change and on the best responses to it, and if it provided links to the two sites providing the most in-depth information from competing perspectives—the Intergovernmental Panel on Climate Change and the Non-governmental International Panel on Climate Change—it would be doing a real public service.

Instead, it posts its notice only on videos that challenge some part of the conventional wisdom—call it "scientific consensus," if you like, despite the dubious claim to such. Those that embrace the conventional wisdom get a free pass. William D. Balgord and Calvin Beisner, "YouTube Is Fighting against Scientific Inquiry and the Expansion of Human Knowledge" at Townhall
Most critics of consensus science on climate change are critiquing the methodology of influential papers; they are not claiming that there is a vast conspiracy to mislead the public.
Michael Crichton (1942–2008) said it best: "I regard consensus science as an extremely pernicious development that ought to be stopped cold in its tracks. Historically, the claim of consensus has been the first refuge of scoundrels; it is a way to avoid debate by claiming that the matter is already settled. Whenever you hear the consensus of scientists agrees on something or other, reach for your wallet because you're being had."
Put less elegantly, a consensus does not start out as bunk but it quickly degenerates into bunk when it is put beyond critique.
Some think Facebook, Google, Twitter, etc., will run the world but others see them as spinning into an authoritarian black hole. That's the view of tech guru (and ID sympathizer) George Gilder, author of Life after Google: The Fall of Big Data and the Rise of the Blockchain Economy. Hear why he thinks so.
See also: The ID issue vs Digital Empire/Cartel concerns: information utilities/ "superhighway" vs shadow-censoring, de-platforming information gatekeepers kairosfocus: BTW, consider the premise that if a service that costs considerable money to set up and sustain is free to you, you — more specifically, market research information you provide — will be the product being sold. Ask, who is buying, why, for how much, and where you draw the line.
George Gilder: Life after Google will be okay People will take ownership of their own data, cutting out the giant "middle man"