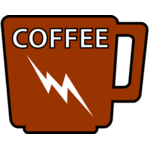 Abstract: This article addresses questions in human geography and the geographies of sexuality by drawing upon one year of embedded in situ observations of dogs and their human companions at three public dog parks in Portland, Oregon. The purpose of this research is to uncover emerging themes in human and canine interactive behavioral patterns in urban dog parks to better understand human a-/moral decision-making in public spaces and uncover bias and emergent assumptions around gender, race, and sexuality. Specifically, and in order of priority, I examine the following questions: (1) How do human companions manage, contribute, and respond to violence in dogs? (2) What issues surround queer performativity and human reaction to homosexual sex between and among dogs? and (3) Do dogs suffer oppression based upon (perceived) gender? It concludes by applying Black feminist criminology categories through which my observations can be understood and by inferring from lessons relevant to human and dog interactions to suggest practical applications that disrupts hegemonic masculinities and improves access to emancipatory spaces. – Helen Wilson, Human reactions to rape culture and queer performativity at urban dog parks in Portland, Oregon, Gender, Place & Culture: A Journal of Feminist Geography Received 27 Nov 2017, Accepted 19 Feb 2018, Published online: 22 May 2018 https://doi.org/10.1080/0966369X.2018.1475346
Maybe Bret Weinstein's former students could get a job doing this kind of research? Better this than teaching, health care, or cancer research.
One hopes this will turn out to be a hoax or that they are kidding. One fears not.
In other news, Big Science frets about Ken Ham's Creation Museum, as if it could possibly have the same cultural impact as their tacit acceptance that this stuff above is science.
See also: Weasel words about teaching students to think like scientists. "Likewise, STEM majors' college experience must be integrated into a broader model of liberal education to prepare them to think critically and imaginatively about the world and to understand different viewpoints." Realistically, today, that would mean valuing witchcraft and astrology to the same extent as science.
Algebra is not racist.
and
The war on freedom is rotting our intellectual life: Intersectionality