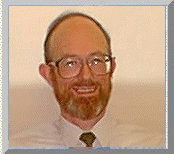 As David Tyler writes over at Access Research Network:
Introgressive hybridization and the Galapagos finches
A branching pattern of variation was central to Darwin's concept of speciation. As one population of organisms follows one trajectory, another population may spin off in a different direction. When they are sufficiently far apart, they are considered to be separate species. The Galapagos finches have been regarded as exemplars of Darwinian transformation, even leading to the claim that one newly developed population is "behaving as a separate species". However, the most recent study, from one of the smaller islands (Floreana), concludes that the most likely cause of the disappearance of one of these species is hybridization.
"The authors suggest that hybridization may have been responsible for the disappearance of the large tree finch from Floreana, and that it may now be causing the remaining two species to fuse into one: speciation in reverse." More.
Follow UD News at Twitter!