Dr. Jay Wile is a signatory of the Discovery Institute's Scientific Dissent from Darwinism. Wile is a prolific writer, and I'm surprised I only ran across his blog Proslogion recently.
Here is a sample:
Early in my high school years, I was a proud atheist….

All that changed when a young lady who I wanted to date (but who didn't want to date me) suggested that we go to a debate between atheism and Christianity. I didn't really want to go to the debate, but I did want to spend time with her, so I went. I was shocked to learn that both debaters were scientists. The atheist was a professor of biology, while the Christian was a professor of physics. Both of them taught at what I thought were very prestigious universities. I don't really remember much from the debate. Partly, I really was in shock over the fact that a modern scientist was a Christian.
…
the Christian offered a challenge that did stick with me. He said that a scientist's job is to look at all the facts in an unbiased way and draw the most logical conclusion based on those facts. He then looked out into the audience and said that he challenged anyone out there who claimed to be a rational person to investigate all the facts. He was confident that anyone who did so would believe in Christianity.

I decided to accept that challenge. I sought out books that were written by scientists who believed in God. These books discussed all sorts of data that I was never taught in school, and those data pointed strongly towards the fact that the universe and everything in it was designed. As a result, I became a creationist, but not a young-earth creationist
Now contrast Dr. Jay Wile, a scientist,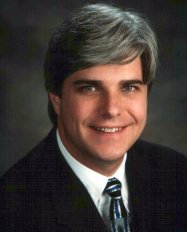 to Rebecca Watson: Poster Child of Anti-Creationism who is not a scientist but a — well kind of hard to describe what she is.
Between the two, who makes the more compelling case for their claims?