Radical feminists are attempting to seize leadership of the New Atheist movement (aka GNU atheist movement). With big fanfare, we hear:
Atheism Plus: New New Atheists

Let me introduce you to Atheism+, the nascent movement that might be the most exciting thing to hit the world of unbelief since Richard Dawkins
…..
there have been suggestions that atheism and scepticism are philosophies disproportionately attractive to men. Indeed, the stereotype of the atheist as white, intellectually overconfident male – as Richard Dawkins – has long been a favourite among religious apologists.
….
To remember that not all atheists look like Richard Dawkins.
Dawkins is an "A" Atheist. We know what he looks like. So what does an "A+" Athiest look like? Here is an example, Rebecca Watson:
In the essay From Atheist to Creationist I contrasted
creationist Dr. Jay Wile who is a nuclear and chemical scientist,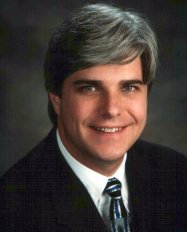 to Rebecca Watson who is not a scientist. Which individual has more credibility in terms of rational tought?
Speaking of which, what sort of rational basis does "A+ Atheism" have? Let me quote from one of the beloved radical feminist leaders Sandra G. Harding who inspires some of the A+ Atheists (aka radical feminists):
One phenomenon feminist historians have focused on is the rape and torture metaphors in the writings of Sir Francis Bacon and others (e.g. Machiavelli) enthusiastic about the new scientific method. Traditional historians and philosophers have said that these metaphors are irrelevant to the real meanings and referents of scientific concepts held by those who used them and by the public for whom they wrote. But when it comes to regarding nature as a machine, they have quite a different analysis: here, we are told, the metaphor provides the interpretations of Newton's mathematical laws: it directs inquirers to fruitful ways to apply his theory and suggests the appropriate methods of inquiry and the kind of metaphyiscs the new theory supports. But if we are to believe that mechanistic metaphors were a fundamental component of the explanations the new science provided, why should we believe that the gender metaphors were not? A consistent analysis would lead to the conclusion that understanding nature as a woman indifferent to or even welcoming rape was equally fundamental to the interpretations of these new conceptions of nature and inquiry. Presumably these metaphors, too, had fruitful pragmatic, methodological, and metaphysical consequences for science. In that case, why is it not as illuminating and honest to refer to Newton's laws as "Newton's rape manual" as it is to call them "Newton's mechanics"?
[CORRECTION: the following section (in italics) was my original post, and was pointed out to be in error by Ophelia Benson herself.
And this is the same Sandra Harding that A+ Atheist Ophelia Benson enthusiastically supports to teach science!
Ah-a. Sandra Harding has a new book – and it does look like a corker. Happily, people are taking note, and adding it to their science studies course outlines as required reading. Splendid….Great. Study of science that is more politically engaged. Great idea.

Return of Sandra Harding
by Ophelia Benson
If philosophical Darwinism has friends like Ophelia Benson and Sandra Harding, they don't need enemies.end correction]
The problem that radical feminism poses to the science of biology was already so acute in the 90's that it was labeled a new brand of creationism. In an essay outlining the damaging effects of radical feminism on biology we read:
When social psychologist Phoebe Ellsworth took the podium at a recent interdisciplinary seminar on emotions, she was already feeling rattled. Colleagues who'd presented earlier had warned her that the crowd was tough and had little patience for the reduction of human experience to numbers or bold generalizations about emotions across cultures. Ellsworth had a plan: She would pre-empt criticism by playing the critic, offering a social history of psychological approaches to the topic. But no sooner had the word "experiment" passed her lips than the hands shot up. Audience members pointed out that the experimental method is the brainchild of white Victorian males. Ellsworth agreed that white Victorian males had done their share of damage in the world but noted that, nonetheless, their efforts had led to the discovery of DNA. This short-lived dialogue between paradigms ground to a halt with the retort: "You believe in DNA?"
New Creationism: Biology Under Attack
So alarmed with the threat to science that radical feminism poses, that Paul Gross wrote a book: The Academic Left and its Quarrels with Science. [Paul Gross was also co-author of the book Creationism's Trojan Horse]
Thus, the A+ Atheists are actually an unwitting ally of ID because of the utter disruption they have caused among the atheist community. The radical feminist war over Elevatorgate has permanently damaged Dawkins and the atheist community's reputation, and damaged it far more severely in the public eye than the sum of ID and creationist writings.
To that end, let me support my A+ Atheist "new creationist" sisters (cough) in their ascendancy as leaders of the philosophical Darwinists. I'd also like to support the A+ Atheists in their desire to have women and men become more equal. Not that I agree with Professor Higgins, but let it be known, at least some men have desired greater equality between men and women:
Why Can't a Woman Be More Like a Man
NOTE:
this post was filed under humor
HT: Mike Gene