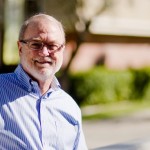 Via Chad at Truth Bomb, quoting Christian philosopher J. P. Moreland,
…you can't get something from nothing…It's as simple as that. If there were no God, then the history of the entire universe, up until the appearance of living creatures, would be a history of dead matter with no consciousness. You would not have any thoughts, beliefs, feelings, sensations, free actions, choices, or purposes. There would be simply one physical event after another physical event, behaving according to the laws of physics and chemistry…How then, do you get something totally different- conscious, living, thinking, feeling, believing creatures- from materials that don't have that? That's getting something from nothing! And that's the main problem…However…if you begin with an infinite mind, then you can explain how finite minds could come into existence. That makes sense. What doesn't make sense- and which many atheistic evolutionists are conceding -is the idea of getting a mind to squirt into existence by starting with brute, dead, mindless matter. (as quoted by Lee Strobel in The Case for the Creator, p. 263-264)
More.
Hat tip: Ken Francis
See also: Modern brain imaging techniques offer examples of a human mind with very little brain.Brain imaging techniques have done for materialism in neuroscience what the match did for the haystack.


Can we choose not to believe in free will? Peter Gooding: Ultimately, whether free will exists or not may depend on your definition. If you wish to deny its existence, you should do so responsibly by first defining the concepts clearly. And be aware that this may affect your life a lot more than you think.
Free will is compatible with physics The laws of physics don't rule out free will? But that is just a well for the laws of physics because, if Dennett is right and consciousness is an illusion, then the "laws of physics" probably are too. The concept of evidence has been rendered powerless.
Neuroscientist: Free will is an illusion but we should believe we have it
Neuroscientist debunks hype about no free will, etc.
Random evolution somehow creates responsibility? That's an astonishing statement, really, and shows the bankruptcy of naturalist culture. Obviously, if everything is completely random there is no "we" to take responsibility, nothing to take responsibility for, and no possibility of doing so. Or reason for it.
GP, Mike Pence and Free Will 
At Physics Central: How human beings can have free will as complex, purely physical systems
Do the defects of real numbers open the door to free will in physics?
and
How can we believe in naturalism if we have no choice?