John Horgan's endorsement of Erik J. Larson's new book critiquing AI claims stems from considerable experience covering the industry for science publications:
At first, science writer John Horgan (pictured), author of a number of books including The End of Science (1996), accepted the conventional AI story.

News, "Why did a prominent science writer come to doubt the AI apocalypse?" at Mind Matters News
Over time, it wore thin. Besides, he discovered stuff:
Perhaps the most interesting thing Horgan learned from Larson before The Myth of Artificial Intelligence was published is that there is "a very large mystery at the heart of intelligence, which no one currently has a clue how to solve":
---
Put bluntly: all evidence suggests that human and machine intelligence are radically different. And yet the myth of inevitability persists."

When I first started writing about science, I believed the myth of AI. One day, surely, researchers would achieve the goal of a flexible, supersmart, all-purpose artificial intelligence, like HAL. Given rapid advances in computer hardware and software, it was only a matter of time. And who was I to doubt authorities like Marvin Minsky?

JOHN HORGAN, "WILL ARTIFICIAL INTELLIGENCE EVER LIVE UP TO ITS HYPE?" AT SCIENTIFIC AMERICAN (DECEMBER 4, 2020)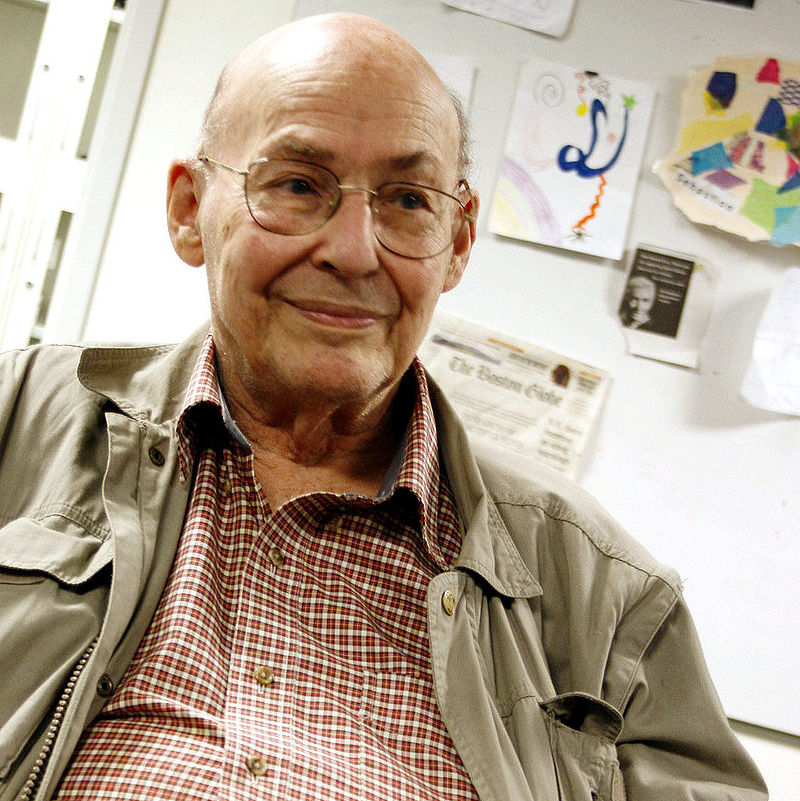 In 1998, computer pioneer Marvin Minsky (1927–2016, pictured) told an interviewer,
My goal is making machines that can think—by understanding how people think. One reason why we find this hard to do is because our old ideas about psychology are mostly wrong. Most words we use to describe our minds (like "consciousness," "learning," or "memory") are suitcase-like jumbles of different ideas. Those old ideas were formed long ago, before "computer science" appeared. It was not until the 1950s that we began to develop better ways to help think about complex processes.

JOHN BROCKMAN, "CONSCIOUSNESS IS A BIG SUITCASE" AT THE EDGE
In 1995 philosopher David Chalmers coined the term "Hard Problem of consciousness" as a way of categorizing a problem that is not a "big suitcase" and defies so simple a solution as "computer science."
[…]
Note 1: Most recently, Horgan has published a book, Mind–Body Problems, which is free to read at his site.
Note 2: The photo of Marvin Minsky is courtesy Sethwoodworth at English Wikipedia. – Transferred from en.wikipedia to Commons by Mardetanha using CommonsHelper., CC BY 3.0
---
Takehome: Horgan finds that, despite the enormous advances in neuroscience, genetics, cognitive science, and AI, our minds remain "as mysterious as ever."
You may also wish to read design theorist William Dembski's takes on Larson's Myth:
New book massively debunks our "AI overlords": Ain't gonna happen AI researcher and tech entrepreneur Eric J. Larson expertly dissects the AI doomsday scenarios. Many thinkers have tried to stem the tide of hype but, as an information theorist points out, no one has done it so well.
and
No AI overlords?: What is Larson arguing and why does it matter? Information theorist William Dembski explains, computers can't do some things by their very nature.