Meyer is the author of The Return of the God Hypothesis.
Here's the op-ed. Casey Luskin looks at the controversy, in part based on time he has spent in Africa, working on South African fossils:
Reflecting on the death of outspoken atheist physicist Steven Weinberg, Steve Meyer notes,
"the twilight of an increasingly dated view of the relationship between science and religion." He quotes Weinberg stating that, "The more the universe seems comprehensible, the more it also seems pointless." Elsewhere Weinberg stated that science corrodes religious belief:

"[T]he teaching of modern science is corrosive of religious belief, and I'm all for that! One of the things that in fact has driven me in my life, is the feeling that this is one of the great social functions of science — to free people from superstition."

Casey Luskin, "Meyer in the Jerusalem Post: Farewell to the Purposeless Cosmos" at Evolution News and Science Today (August 19, 2021)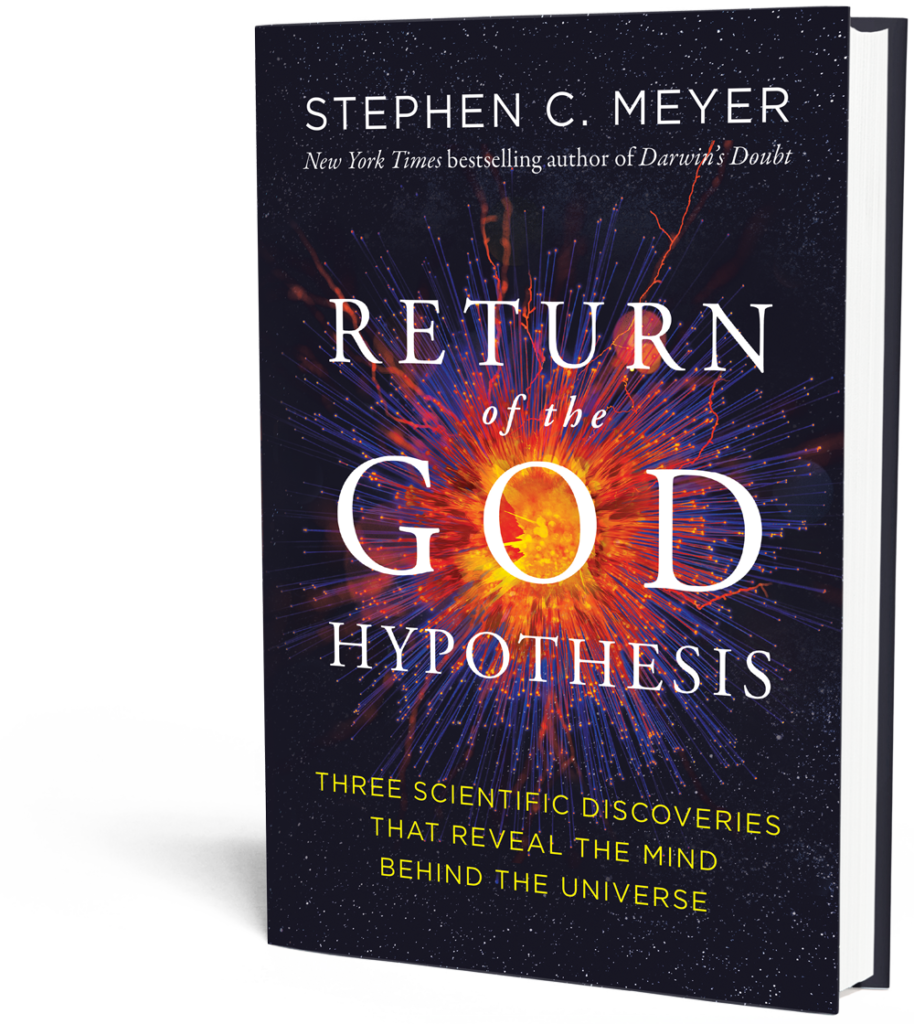 This kind of language is highly offensive and condescending towards people in parts of the world where everyday life reveals evidence that the supernatural is real. Indeed, many of my African friends are Christians and scientists who, like some American scientists I know, see no conflict between science and religion. They recognize that God created the world to operate according to regular natural laws that can be studied by science. They believe, as I do, that He can also intervene in and direct nature when He wishes. You might believe (or assume, as many theistic evolutionists do) that such interventions never occur, certainly never in a way that would leave a record in the evidence. But your personal preferences don't govern science, or God.

Meyer goes further and argues that not only can science and religion coexist, but science makes a strong cause for a religious worldview. In light of modern science, "Weinberg's aggressive science-based atheism now seems an increasingly spent force." This is because science challenges an atheistic worldview, but also because of the repugnant tactics of the "new atheists."

Casey Luskin, "Meyer in the Jerusalem Post: Farewell to the Purposeless Cosmos" at Evolution News and Science Today (August 19, 2021)
Here's the Salon piece, subtitled: "What once seemed like a bracing intellectual movement has degenerated into a pack of abusive, small-minded bigots" (June 5, 2021)
Put another way, it was hard to see what problems a volley of abuse and swear words would really solve. And that did seem to be the main solution the New Atheists proposed. And if that's all naturalist atheism amounts to now, well…
---
You may also wish to read: How did new atheism become the "godlessness that failed"?