From Todd Starnes at Townhall:
The Todd Starnes Radio Show obtained exclusive emails between the UCO [University of Central Oklahoma] Student Association and Answers in Genesis explaining why they had to rescind the invitation and opt out of a signed and legally binding contract.
"We are currently getting bombarded with complaints from our LGBT community about Ken Ham speaking on our campus," student body president Stockton Duvall wrote on Jan 25. "I was going to request that Mr. Ham refrains from talking on this issue, even if asked his views during the Q&A."
Ham was scheduled to deliver his remarks on March 5 in the university's Constitution Hall.
I find it highly ironic that after being booked to speak in the school's Constitution Hall, our constitutional right to free speech and the exercise of religion, guaranteed under the First Amendment, have been denied," Ham said. More.
Constitution? Aw, come on. Denial of the right to speak is one of the very few things about which one can say that, if we vote for it, we will surely get it.
Anyone remember the Ham on Nye debates? That must have been longer ago than it seems (2014).
Bill Nye encounters Ken Ham's Ark. Nye is certainly adapting well to his new career as a pill. 😉
NBC weighs in on Nye-Ham debate, actually quotes Steve Meyer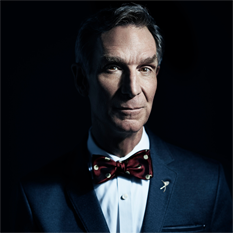 Resources for the Nye–Ham debate tonight. Here's all but the snacks. Bring your own.
If people must be protected from heterodox ideas at a university, either 1) it isn't a university or 2) they shouldn't be there.
See also: Canadian psychologist takes on the howling post-modern void, largely alone. Prediction: This high-profile unhingedness about any disagreement (not just ID) will spread into the harder sciences now, as intersectionality takes hold. The science establishment, with no truth it cares to uphold, will be paralyzed by fear, rendering up the demanded victims to satisfy the growing monster.
and
Lindsay Shepherd does not teach at the same WLU that I attended (1967-1971)