Steve Meyer, author of The Return of the God Hypothesis, observes in a pdocast with Wesley Smith, "you rarely hear people refer to a 'consensus' in science when there actually is one."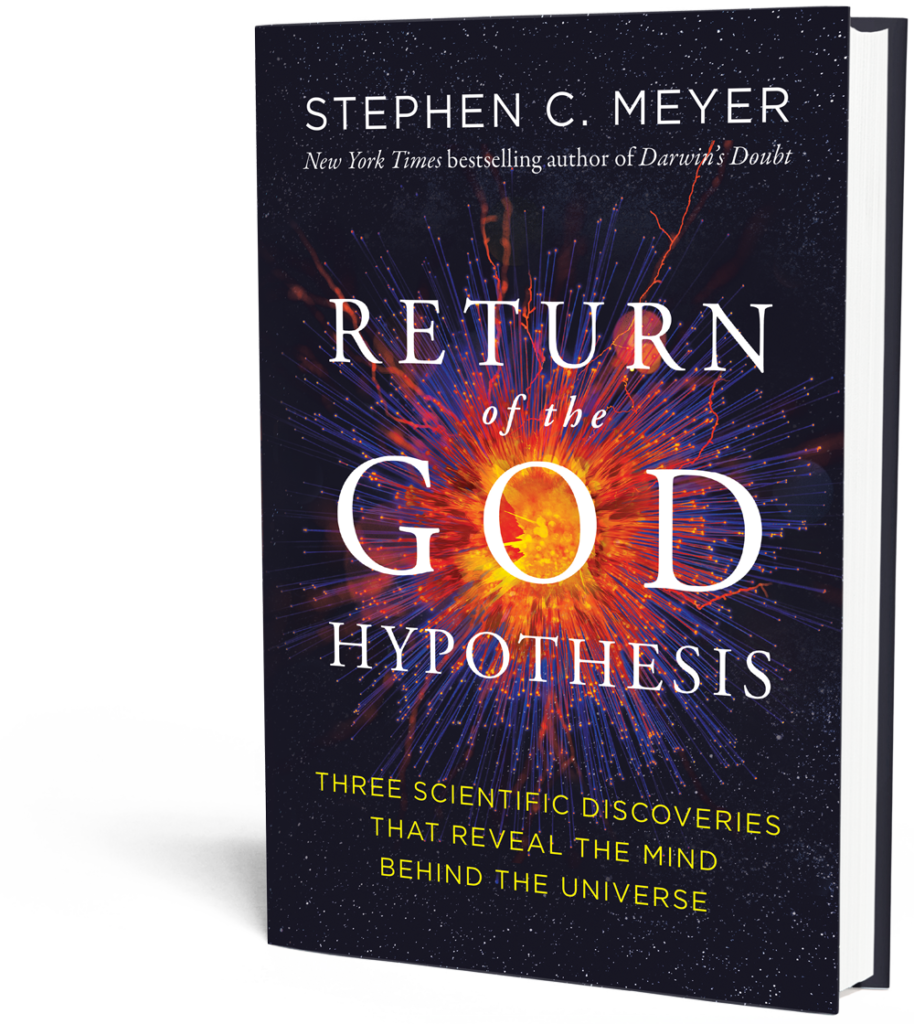 What's needed, he says, and what is increasingly under siege in our culture, is the idea of "science as an open form of inquiry," where "science advances as scientists argue about how to interpret the evidence." Meyer would like to see more scientific debate, across the board, from climate change to Darwinian evolution to "many issues that have arisen in response to the Covid epidemic." I couldn't agree more. I want to offer a thought about something that underlies the impulse to clamp down on debate, and it relates to Thanksgiving.

At the end of the podcast they touch on the fragility, the brittleness of the materialist picture of reality. Materialism is as oppressive as it is because it can't afford one slip-up, not one exception to the iron rule that nothing exists beyond nature. Wesley cites a fascinating interview with two well known "proud atheists," Harvard cognitive psychologist Steven Pinker and his wife, the philosopher Rebecca Goldstein. She wrote a particularly good book that I read when it came out, Betraying Spinoza: The Renegade Jew Who Gave Us Modernity. Both are committed to Spinoza-style rationalism. In the interview with Salon, Pinker and Goldstein make clear how fragile their atheism is…

David Klinghoffer, "Thanksgiving and the Frailty of Scientific Atheism" at Evolution News and Science Today
Wesley Smith's got a point. As a totalistic philosophy, "scientific atheism" (materialism) can be confuted by a single contrary example. Other philosophies are more robust. For example, one shyster evangelist doesn't prove that all religion is wrong.
Anyway, materialist atheism is — you read it here first — slowly being destroyed by panpsychism. Panpsychism (everything is conscious) makes more sense. Here's why:
Recall Egnor's Principle: If your hypothesis is that even electrons are conscious, your hypothesis is likely wrong. But if your hypothesis is that the human mind is an illusion, then… you don't have a hypothesis. That's slowly killing "scientific" atheism.
You may also wish to read: A Darwinian biologist resists learning to live with panpsychism. Jerry Coyne makes two things quite clear: He scorns panpsychism and he doesn't understand why some scientists accept it. The differences between panpsychism and naturalism are subtle but critical. As panpsychism's popularity grows, insight will be better than rage and ridicule.