He offers a bullet list of his reasons for doubt, then an abstract:
Abstract:It has become customary to conceptualize the living cell as an intricate piece of machinery, different to a man-made machine only in terms of its superior complexity. This familiar understanding grounds the conviction that a cell's organization can be explained reductionistically, as well as the idea that its molecular pathways can be construed as deterministic circuits. The machine conception of the cell owes a great deal of its success to the methods traditionally used in molecular biology. However, the recent introduction of novel experimental techniques capable of tracking individual molecules within cells in real time is leading to the rapid accumulation of data that are inconsistent with an engineering view of the cell. This paper examines four major domains of current research in which the challenges to the machine conception of the cell are particularly pronounced: cellular architecture, protein complexes, intracellular transport, and cellular behaviour. It argues that a new theoretical understanding of the cell is emerging from the study of these phenomena which emphasizes the dynamic, self-organizing nature of its constitution, the fluidity and plasticity of its components, and the stochasticity and non-linearity of its underlying processes. – Author Daniel J. Nicholson Is the cell really a machine? Journal of Theoretical Biology, Volume 477, 21 September 2019, Pages 108-126 (paywall) More.
He does not say here how he would prefer to envision the cell.
Some Darwinians are uncomfortable because the machine metaphor implies design, as Jonathan Wells noted in 2014:
According to pro-evolution philosophers Massimo Pigliucci and Maarten Boudry, "creationists and their modern heirs of the Intelligent Design movement have been eager to exploit mechanical metaphors for their own purposes." So "if we want to keep Intelligent Design out of the classroom, not only do we have to exclude the 'theory' from the biology curriculum, but we also have to be weary [sic] of using scientific metaphors that bolster design-like misconceptions about living systems." Pigliucci and Boudry conclude that since "machine/information metaphors have been grist to the mill of ID creationism, fostering design intuitions and other misconceptions about living systems, we think it is time to dispense with them altogether."

But there are better reasons to dispense with the machine metaphor (and Pigliucci and Boudry mention some). Although the mechanistic approach has borne some fruit in biological research, the truth is that living things are very different from machines. Jonathan Wells, "Revolutionary Biology" at Evolution News and Science Today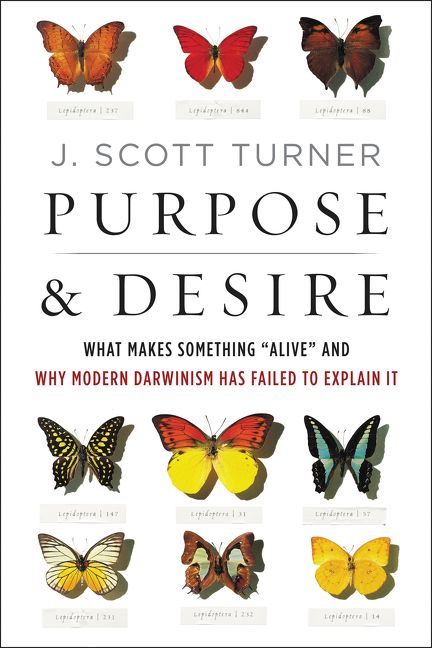 Cells are more than machines but that only makes any form of Darwinism less likely.
One reader wrote to say that the whole thing reminds him of J. Scott Turner's Purpose and Desire: What Makes Something "Alive" and Why Modern Darwinism Has Failed to Explain It.
A lot of things would, these days.
Hat tip: Pos-darwinista
Before you go: DNA uses "climbers' ropes method" to keep tangles at bay It all just swished into place among unthinking cells billions of yours ago. Otherwise we wouldn't be here. Go tell it on the mountain.
DNA as a master of resource recycling
The amazing energy efficiency of cells: A science writer compares the cell to human inventions and finds that it is indeed amazingly energy-efficient.
In addition to DNA, our cells have an instruction language written in sugar Of course it all just tumbled into existence and "natural selection" somehow organized everything. As if.
Cells find optimal solutions. Not just good ones.
Researchers build "public library" to help understand photosynthesis
Wait. "The part of the plant responsible for photosynthesis is like a complex machine made up of many parts, … " And machines just happen all by themselves, right? There is no information load to account for; it just evolved by natural selection acting on random mutation the way your Android did!
In Nature: Cells have "secret conversations" We say this a lot: That's a lot of information to have simply come into being by natural selection acting on random mutation (Darwinism). It's getting not only ridiculous but obviously ridiculous.
Follow UD News at Twitter!
Researchers: Helpful gut microbes send messages to their hosts If the strategy is clearly identified, they should look for non-helpful microbes that have found a way to copy it (horizontal gene transfer?)
Cells and proteins use sugars to talk to one another Cells are like Neanderthal man. They get smarter every time we run into them. And just think, it all just tumbled into existence by natural selection acting on random mutations (Darwinism) too…
Researchers: First animal cell was not simple; it could "transdifferentiate" From the paper: "… these analyses offer no support for the homology of sponge choanocytes and choanoflagellates, nor for the view that the first multicellular animals were simple balls of cells with limited capacity to differentiate."
"Interspecies communication" strategy between gut bacteria and mammalian hosts' genes described
Researchers: Cells Have A Repair Crew That Fixes Local Leaks
Researchers: How The Immune System "Thinks"
Follow UD News at Twitter!
Researcher: Mathematics Sheds Light On "Unfathomably Complex" Cellular Thinking
How do cells in the body know where they are supposed to be?
Researchers A Kill Cancer Code Is Embedded in Every Cell